For over a decade, I've been in the business of managing multiple WordPress sites, serving both small local businesses and large corporations.
During this time, I've experimented with:
Various software solutions
Team structures (including employing full-time staff and collaborating with freelancers, both local and overseas)
Pricing models
Service mixes
In my current role as the Founder of Glow, I've had countless conversations with WordPress developers and agencies worldwide, delving into how they handle their clients' WordPress websites and the challenges they face.
My motivation for founding Glow stems from a desire to assist WordPress developers and agencies in growing their businesses by offering top-tier ongoing maintenance services to their clients.
In this article, I'll share the three pillars that I believe underpin effective website maintenance.
Contents for Effective Website Maintenance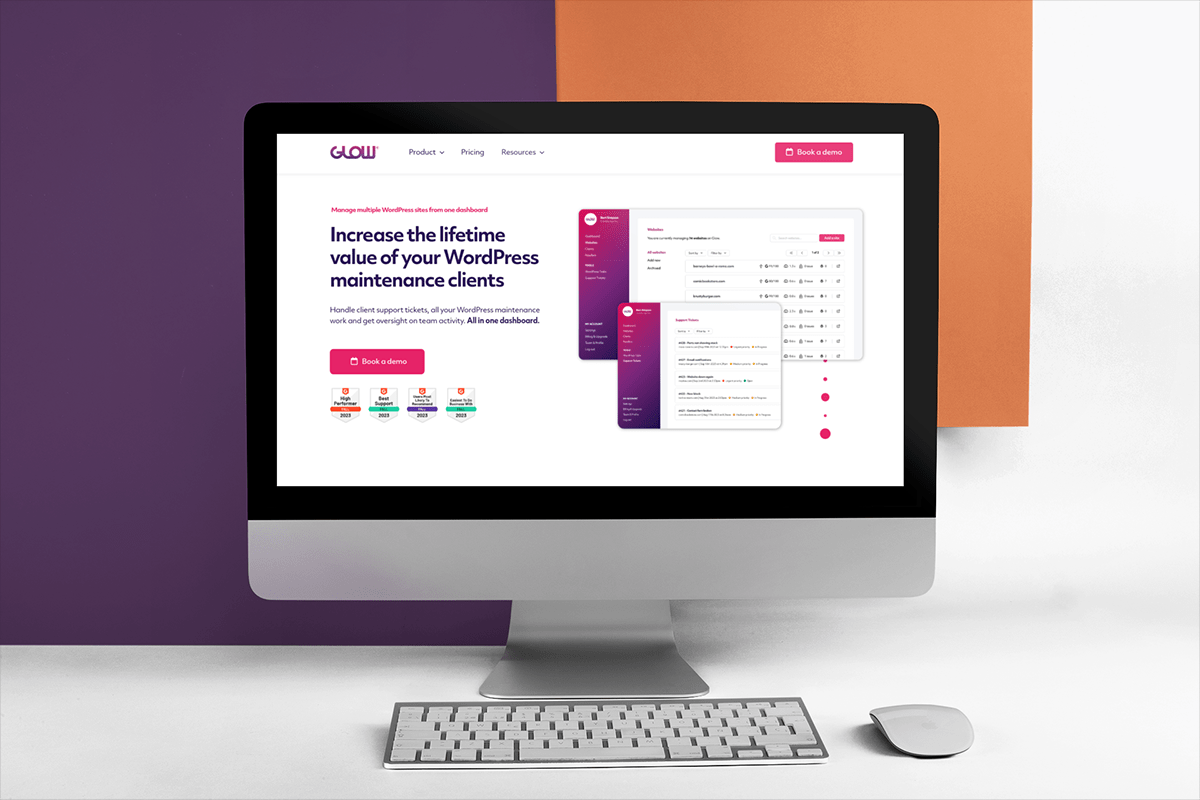 The Problem
In my interactions with developers and agencies, I've also had the opportunity to converse with many clients, those who rely on WordPress website support and maintenance. 
Regrettably, there are far too many clients who receive subpar service from their developers or agencies, a situation that need not persist.
Imagine, for a moment, that you're in the shoes of a client.
You've invested a significant sum (often thousands of dollars) in your website, a crucial representation of your online presence.
It generates consistent leads, and you've hired a team to oversee it and ensure the continued growth of your business.
However, when the maintenance and support service falls short, it hinders your ability to grow.
WordPress maintenance holds the potential for steady income, generated from relatively low human input.
Nonetheless, many developers with multiple WordPress sites merely coast along with this recurring revenue.
What they should be doing is providing unwavering support to their clients, consistently demonstrating the value of their ongoing investment.
Over the years, I've heard various excuses from developers and agencies:
It takes too much time
It's not a priority for us
Clients keep asking for help
All of this leads to clients questioning what they're paying for
When clients begin to doubt the worth of their investment, you have a limited window to convince them otherwise before they start exploring other options.
WordPress maintenance should be a profitable aspect of your business, one that strengthens your client relationships.
There are numerous ways to enhance the service you provide, ensuring your clients receive the care they deserve while making your team more efficient and profitable.
Ongoing website support is of paramount importance to clients.
Do it well, and you'll retain them for the long term.
Fail to do so, and they'll seek alternatives.
It's as simple as that.
Let's address the problem, and then explore the three pillars…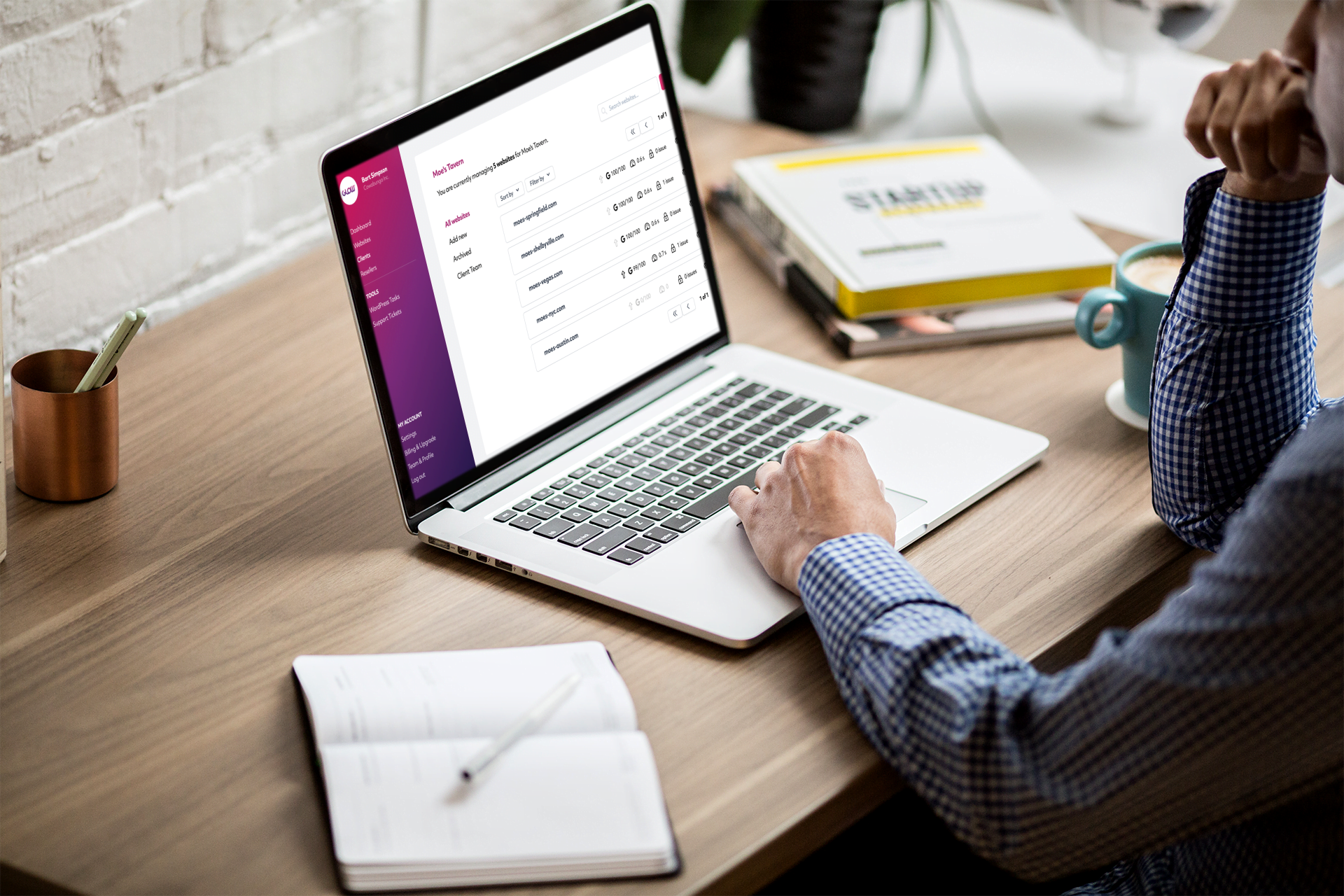 Pillar #1: Communication
Without a doubt, the quality of your communication when managing multiple WordPress sites is paramount. Nothing trumps it. You must consistently deliver exceptional communication to your clients.
Their website holds immense importance to their business, and they expect prompt responses and swift issue resolution.
Most clients lack technical knowledge about website maintenance; they won't be pondering plugin updates on a Tuesday afternoon.
However, they do understand the difference between good and bad communication.
If you take days to respond to their queries or display a lack of empathy, they won't remain clients for long. Conversely, if you reply promptly and demonstrate empathy, they'll have no reason to leave.
While managing multiple WordPress sites involves various tasks, clients primarily judge you based on how you handle their requests, whether it's adding a new page, fixing a problem, or providing advice. They may not grasp the technical intricacies, and they shouldn't be expected to. Remember, they're accountants, construction companies, or estate agents, not web developers.
So, make outstanding communication your priority.
Always show empathy, put yourself in their shoes, and respond with care, regardless of the simplicity or frustration of their request.
Consider moving away from email and adopting a dedicated support ticket system or a modern WordPress management tool like Glow that prioritises client communication.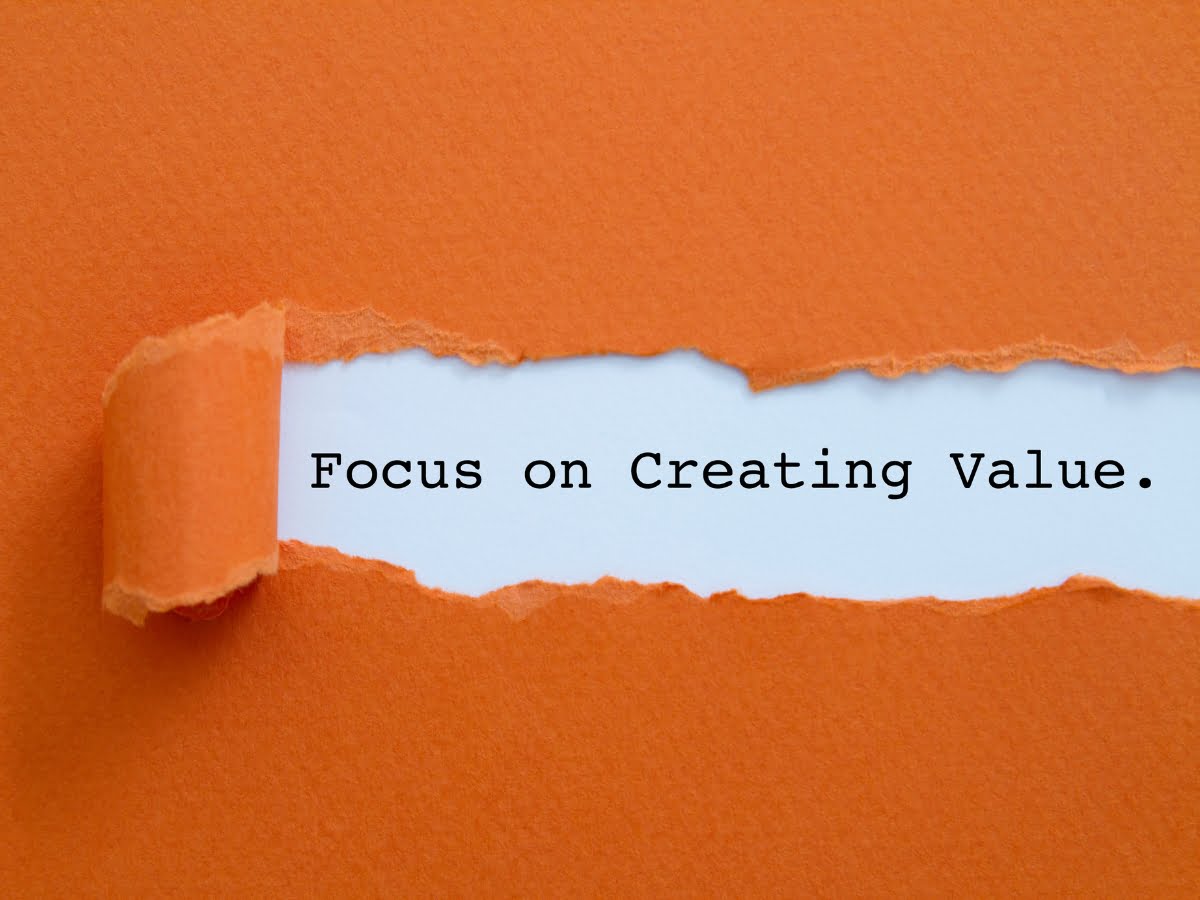 Pillar #2: Constantly Prove the Value
This pillar cannot be stressed enough. You must continually demonstrate the value of your WordPress maintenance service to convince clients to keep investing in it.
Many clients only perceive the part of the service where they request assistance; they may not fully comprehend the intricacies of backups, uptime monitoring, security updates, and more.
Therefore, it's crucial to educate them continually on the importance of these aspects.
Send regular automated emails and reports in plain language, not developer jargon.
Provide them access to a dashboard where they can view relevant data at any time.
Automation is your ally here. There's an array of software, including Zapier, to help you automate communication and reporting. If you're managing multiple WordPress sites, consider using management software that incorporates automation.
Pillar #3: Efficiency
The final pillar is your ability to be efficient in the delivery of the service. Why is this important?
Firstly, the more efficient you are, the more profitable you'll be.
Specialist WordPress maintenance companies aside, this service is never top of the list.
Larger web development companies and digital agencies prioritise higher fee-paying activities like website projects and digital marketing (SEO, social, content marketing, etc.) retainers.
Whichever type of company you are, profitability is obviously super important.
And this is why you've got to pay attention to how efficient you and your team are.
Ask yourself key questions:
Are you charging the right amount?
Have you structured your maintenance plans efficiently?
Is your service mix right?
Are your highest-paid employees carrying out menial tasks?
Could you outsource some of the work overseas?
Are you tracking the time spent on client account activity?
Can you quickly download reports and data on a client by client basis to assess profitability?
Inefficiency won't go unnoticed by your clients.
You'll miss deadlines.
You'll be late responding to their inquiries.
You won't have important data at the click of a button to assess how this service is affecting your business.
Spend time honestly assessing the efficiency of your service and make changes accordingly to ensure your clients are receiving the best possible service and you are profitable in your delivery.
For now at least, most support requests from clients will need to be handled by a human from your team.
But for almost everything else, you should be using software to automate the process and drive up your profitability.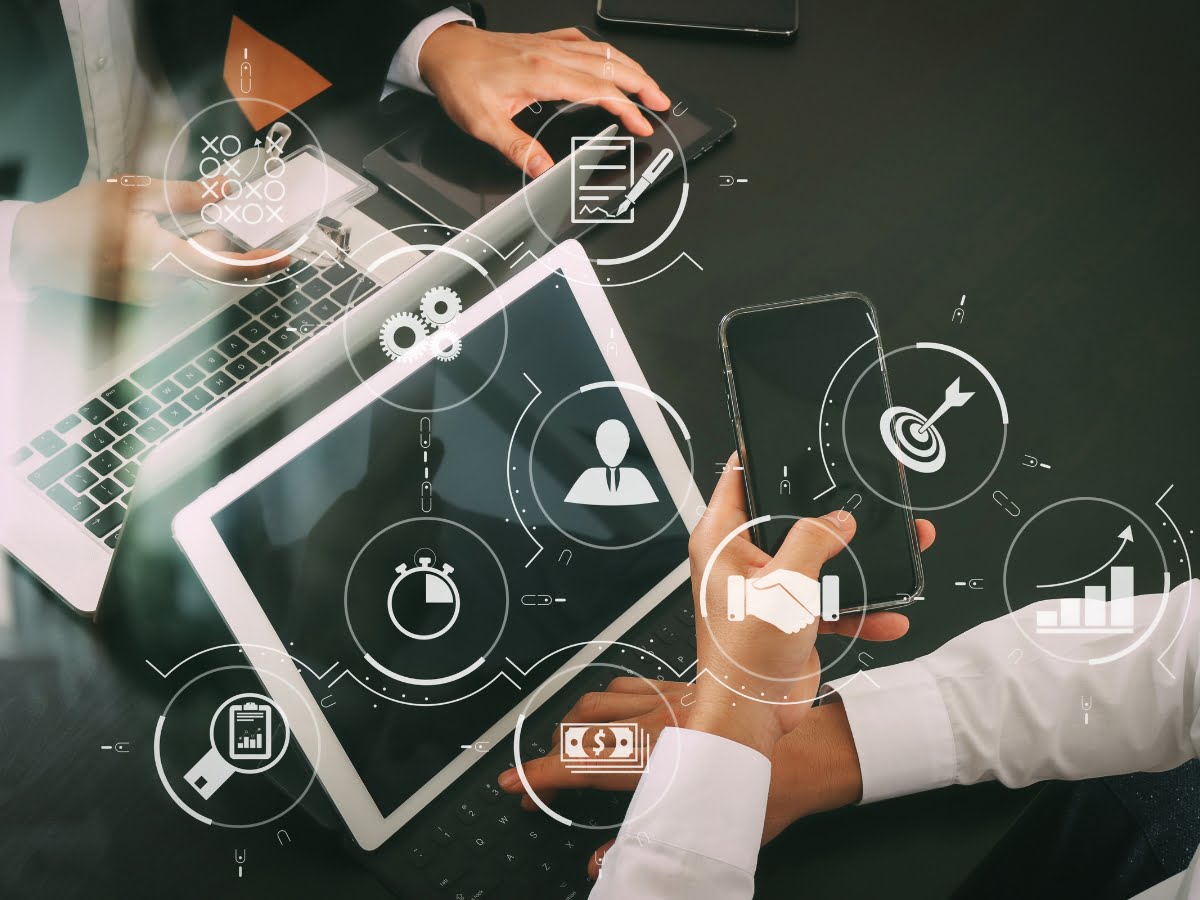 Conclusion
Managing multiple WordPress sites is an excellent way to boost recurring revenue in your business, which is something we all love.
However, recurring revenue only works when clients believe they're receiving substantial value in return for their ongoing investment.
You can't simply collect their monthly payments and touch base once in a while.
When done well, WordPress maintenance revenue can easily cover your business's basic operational costs as it grows.
To recap, here are the three key factors to enhance your service:
1. Communication – Make it outstanding
2. Value – Continually prove the service's worth
3. Efficiency – Streamline your processes for an efficient delivery
Lastly, focus on modern tools that strengthen your business and allow you to deliver an exceptional service with minimal human intervention.
Leave outdated WordPress management tools behind.