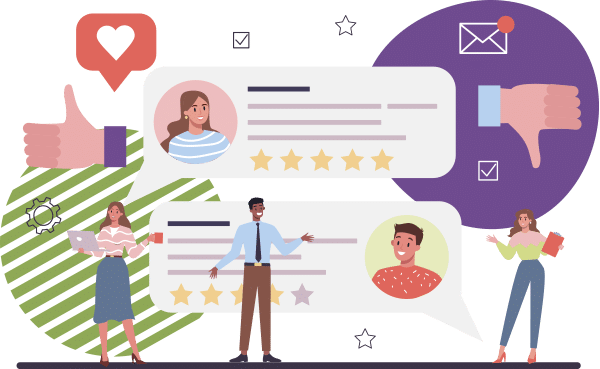 Generate More Reviews & New Leads
Take Control Of Your Reputation
The reviews you read online are important. After all, your customers share their thoughts about your business with the world! The way they talk about you can have a huge impact on how new potential clients view you and your Google local rankings.
If we're going to be honest, it's often hard not to take those negative reviews personally- but this is only because most of us want our businesses to look their best at all times! But what if there was an easier way? One that will ensure that your review and reputation stays positive and in control? Luckily for you, we're here!
Our team has years of experience working with small businesses like yours across Georgia and North America – making sure that your client's voices are heard louder than anyone else out there.