Are you looking to launch a business in 2023? Do you have a great idea for a business that you believe will be successful? Look no further! In this blog, I'm unveiling the top 10 most successful businesses to start in 2023. From new trends in online retail to growing markets in tech, I'm taking you through the most lucrative businesses to start next year. Get ready to explore the top 10 businesses to launch in 2023!
What Makes a Business Successful?
Aspiring entrepreneurs often look to successful businesses to gain insight into what it takes to create a lucrative venture. Starting a business is no easy feat, and many potential business owners look for the blueprint of success. So, what exactly makes a business successful?
Businesses can have large-scale success if they provide a unique product that meets customer needs. Additionally, companies need a strong online presence, ensuring that they can reach their target audience and establish a reliable brand. A successful business also needs to be open to innovation and new ideas, allowing them to stay competitive in the ever-changing marketplace.
Furthermore, establishing a network of reliable partners and suppliers is essential for a business to be successful, as this will allow them to obtain the resources they need to operate effectively. Great customer service is also a key factor in obtaining business success, as it helps to develop trust within the customer and build long-lasting relationships.
By keeping these factors in mind, entrepreneurs can use them to their advantage and strive for success in launching their next business venture.
#1: Online Retail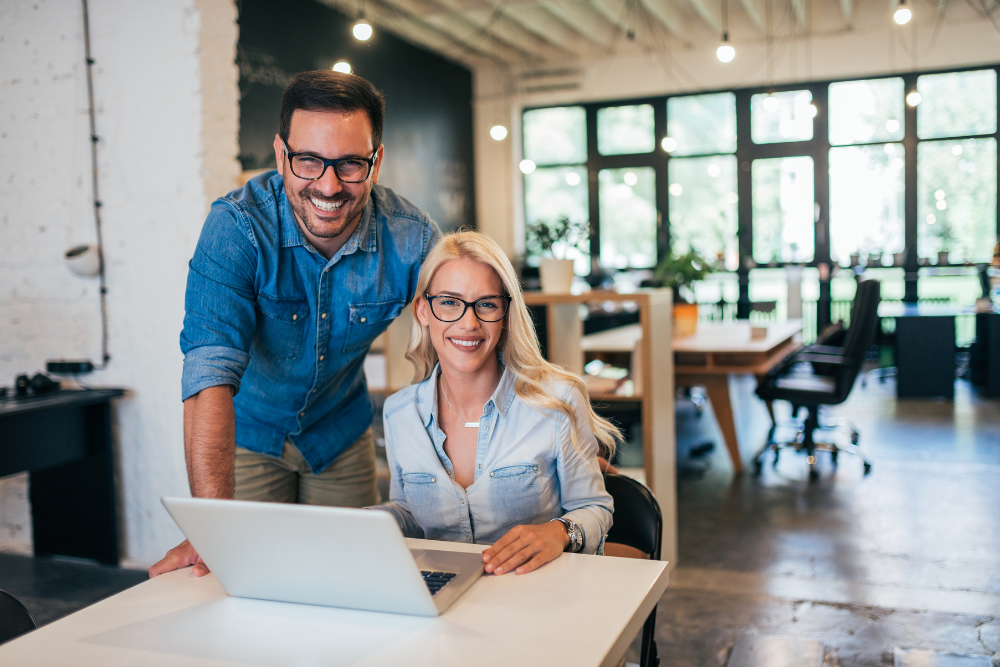 Are you looking for the top 10 most successful businesses to start in 2023? Then look no further! We take a deep dive into the world of the most successful businesses to start in the new year, and it all begins with online retail.
The rise of eCommerce over the past few years has been something else to behold, and it shows no signs of slowing down anytime soon, making online retail an imperative venture for those looking to establish any kind of success in the upcoming year. Whether it's selling niche products that can't be found in brick-and-mortar stores or starting an Amazon or eBay shop, there are numerous opportunities for entrepreneurs to make their mark in the world of eCommerce. It's relatively easy to get started, and with the right plan of action, you can develop a profitable business that continues to reap rewards for years to come.
So, if one of your aspirations for 2023 is to create a successful business, then let online retail be your first step towards success. You'll be in good company, and you'll reap the rewards for years to come.
#2: Technology Solutions: Keeping Up with the Digital Age
The digital age has radically shifted the way the world of business operates; from the way we communicate to the way companies market and sell their products, technology is at the forefront of it all. As such, the top 10 most successful businesses to start in 2023 are largely based in technology solutions. Whether you are looking to capitalize on the growing trend of e-commerce or get ahead in the world of robotics, there is a solution for you.
With the right technology, you can create innovative products and services that have the potential to revolutionize the industry. From software development to cyber security and artificial intelligence, there are a variety of technology solutions that can help you stand out from the competition and launch your business into success. With the right combination of skills and knowledge, you can reap the rewards of a technologically-driven business and become one of the most successful entrepreneurs of the future.
#3: Jumpstart Your Business with the Third Most Successful Venture for 2023: Digital Marketing Services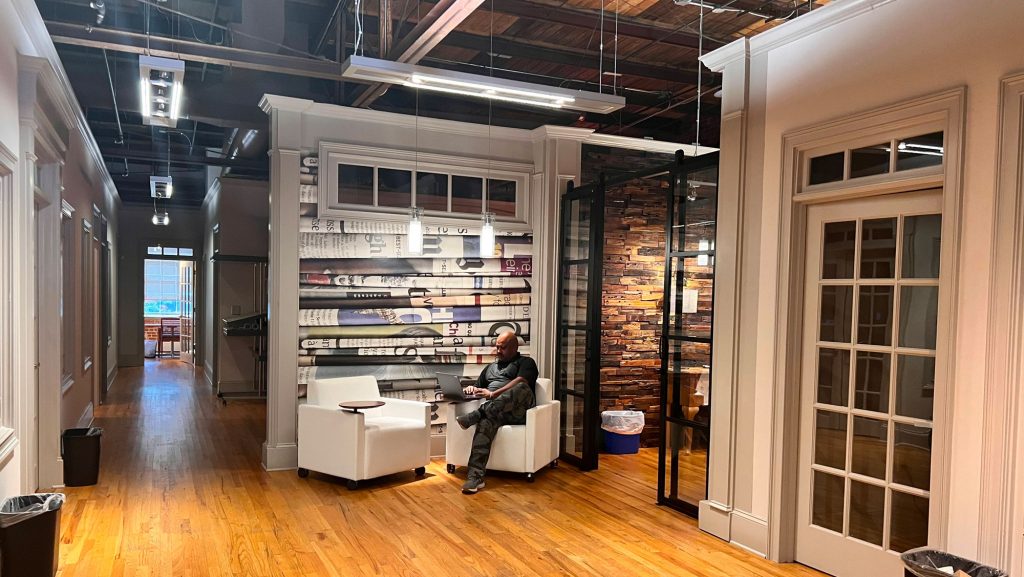 In the next few years, digital marketing services are expected to become one of the top opportunities for entrepreneurs in 2023. As businesses around the world become more and more reliant on digital outlets to reach their customers, they're turning to digital marketing services to help them deliver their message and increase their visibility.
These services might include website design and development, content marketing, search engine optimization, social media marketing, email marketing, and more. As a business owner, you can take advantage of this opportunity to offer the complete suite of digital marketing services that a business needs to succeed.
Not only is the demand for digital marketing services going up, but so is the market for digital professionals. With the growth in digital technology and the advancement of digital media, many forward-thinking entrepreneurs are already taking advantage of digital marketing skills to create successful businesses.
If you have the know-how and the experience, now's the time to jump into the digital marketing space. It's an incredibly lucrative opportunity, and one that's likely to prove very successful in the long run. Don't miss out on the chances that digital marketing services provide to start your own business in 2023.
#4: Reap the Rewards of Making Videos: The Top 10 Most Successful Businesses to Start in 2023
As video content remains one of the most popular trends of recent years, it's no surprise that video content creation ranks high on the list of businesses that can bring success in 2023. Whether you're an experienced filmmaker, or simply want to start creating more engaging visuals for your brand, creating and curating video content can be a great way to make money.
Video content creation is a versatile field, allowing you to make videos for a number of different outlets and industries. You can make promotional and marketing videos, music videos, educational videos, branded content, and much more. Video content can be used to introduce new products and services, to build relationships with customers, and to showcase your brand's unique voice and message.
Not only is video content a profitable endeavor, it's also relatively easy and low-cost to start. With the right equipment, software, and knowledge, you can begin creating videos that will engage and inform your audience. Plus, with platforms like YouTube and Vimeo, you can reach a wide audience and expand your reach even more.
So if you want to join the ranks of the most successful businesses to start in 2023, consider the potential that video content creation has to offer. It could be the perfect business to help you tap into the ever-growing video content trend, and reap the rewards of making great videos.
#5: Embrace Your Inner Chef and Start a Specialty Food Business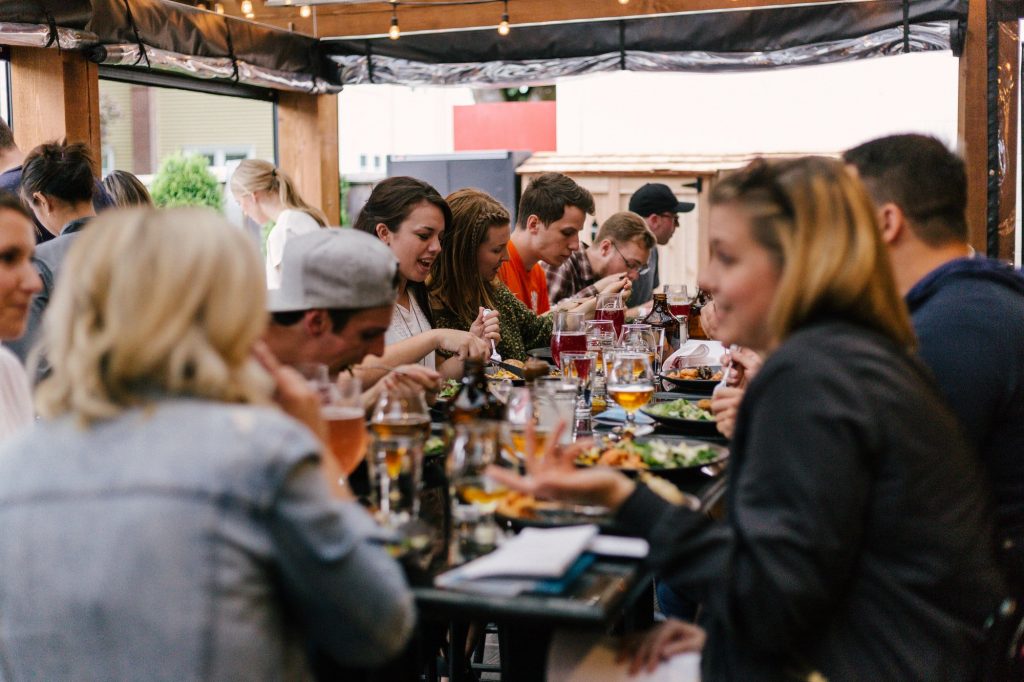 Unveiling the Top 10 Most Successful Businesses to Start in 2023, #5 is Specialty Food Production. With the food industry projected to reach an estimated $450 billion in 2020, now is the perfect time to break into specialty food production.
For those with a passion for food, starting a specialty food business can provide an opportunity to embrace your inner chef and make the most of today's market. This can range from baking artisanal breads, to making small-batch chocolates, to creating an array of pickles and jams. Whatever your culinary specialty, you can find success in the form of satisfied customers, great reviews, and financial rewards.
You don't need to be a Michelin-starred chef to create delicious specialty food products. In fact, this industry is especially friendly to budding entrepreneurs without formal culinary training. All it takes is an understanding of flavor profiles, an eye for presentation, and a commitment to producing high-quality products.
If you're ready to make the jump into specialty food production but need a little guidance on where to begin, consider looking into business courses or mentorship opportunities through local organizations. With the right support and resources, you could turn your passion for food into a profitable specialty food business in no time!
#6: Virtual Assistant Services – Making Life Easier
In the modern world, it is becoming increasingly difficult for busy people to cope with the many tasks, events and projects that arise in their day-to-day lives. This is why virtual assistant services have continued to increase in popularity among entrepreneurs who recognize the value of outsourcing mundane tasks in order to save time and energy.
By leveraging technologies such as AI and natural language processing, virtual assistant services are revolutionizing how people manage their lives, providing a convenient and cost effective way to access a broad range of services. Businesses that offer these types of services have the potential to be incredibly successful in the year 2023, allowing entrepreneurs the opportunity to capitalize on an industry with seemingly limitless potential.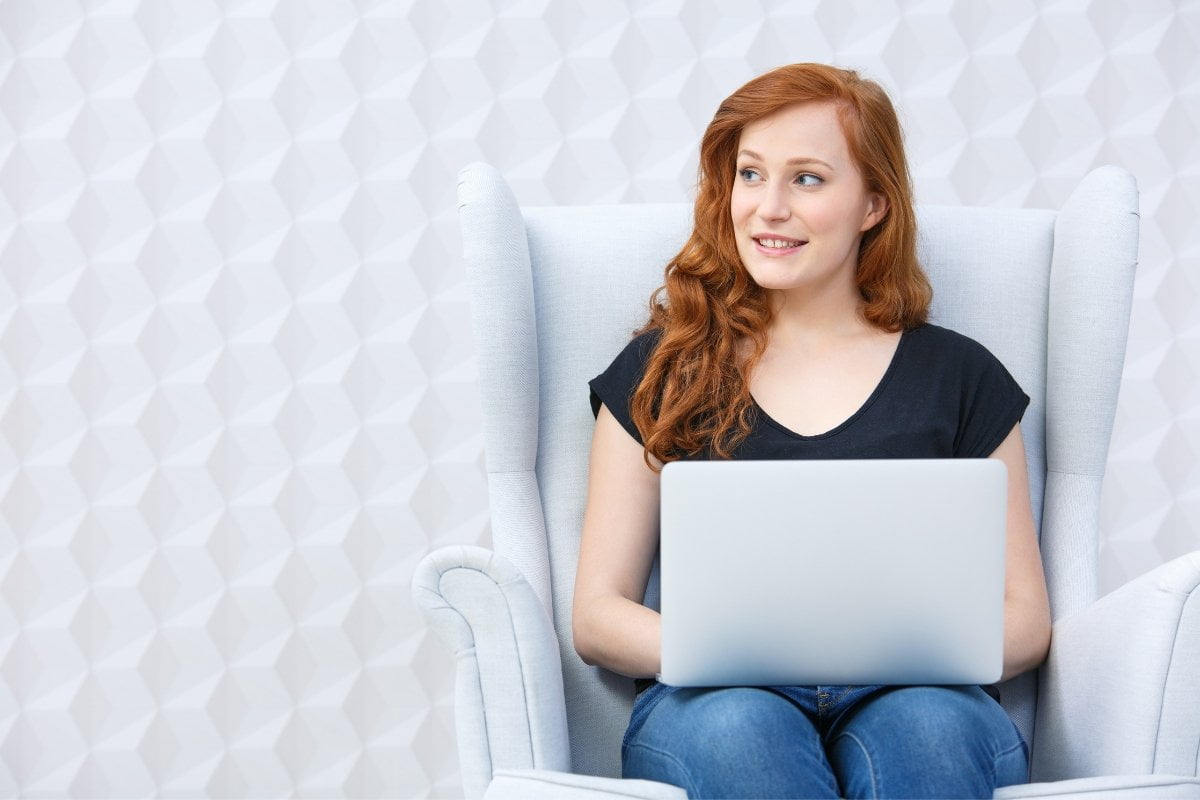 #7: Unlocking the Potential of Drone Delivery Services: The 7th Most Successful Business to Launch in 2023
The future of business is one that is increasingly reliant on technology and automation, and for good reason – it saves money and greatly enhances efficiency. In our countdown of the top 10 most successful businesses to launch in 2023, we're now taking a look at #7: Drone Delivery Services.
As the demand for faster and more reliable delivery methods continues to rise, we can expect to see a massive increase in the use of drones for commercial shipping and delivery services. With drones able to fly autonomously, safely navigate obstacles, and carry sizable payloads, they are quickly becoming the go-to choice for businesses with urgent delivery needs.
The advantages of drone delivery services an endless: quicker delivery times, reduced overhead costs and emissions, improved customer experience, flexible delivery routes, and more. By the time 2023 rolls around, the demand for these services will be too great to ignore, making it the ideal time to launch a drone delivery service business.
So if you're looking to make a real impact in your community with a unique business idea, consider getting ahead of the curve and launching a drone delivery service. With the right strategy, you could be one of the top 10 most successful businesses to start in the coming years.
#8: Home Automation Services as One of the Top 10 Most Successful Businesses to Start in 2023
The world is changing rapidly, and a big part of that change involves the way we interact with our homes. Home automation has become increasingly popular in recent years, and it looks like it's here to stay! So why not take advantage of this trend and start a business offering home automation services?
This business provides a variety of services related to home automation, such as setting up automated lighting systems, installing home security systems, and managing energy efficiency. It's a great way to combine technical expertise with providing a valuable service.
There are numerous benefits to starting a business in home automation. For starters, you're able to provide a service that meets the needs of an increasingly automated world. Additionally, this kind of business requires minimal upfront investments and can be started with just a few tools and pieces of equipment.
Finally, the demand for this kind of service is only likely to increase in the coming years, making it one of the top 10 most successful businesses to start in 2023. If you have the skills and the desire to start your own business, then home automation services is definitely worth looking into.
#9: Mobile App Development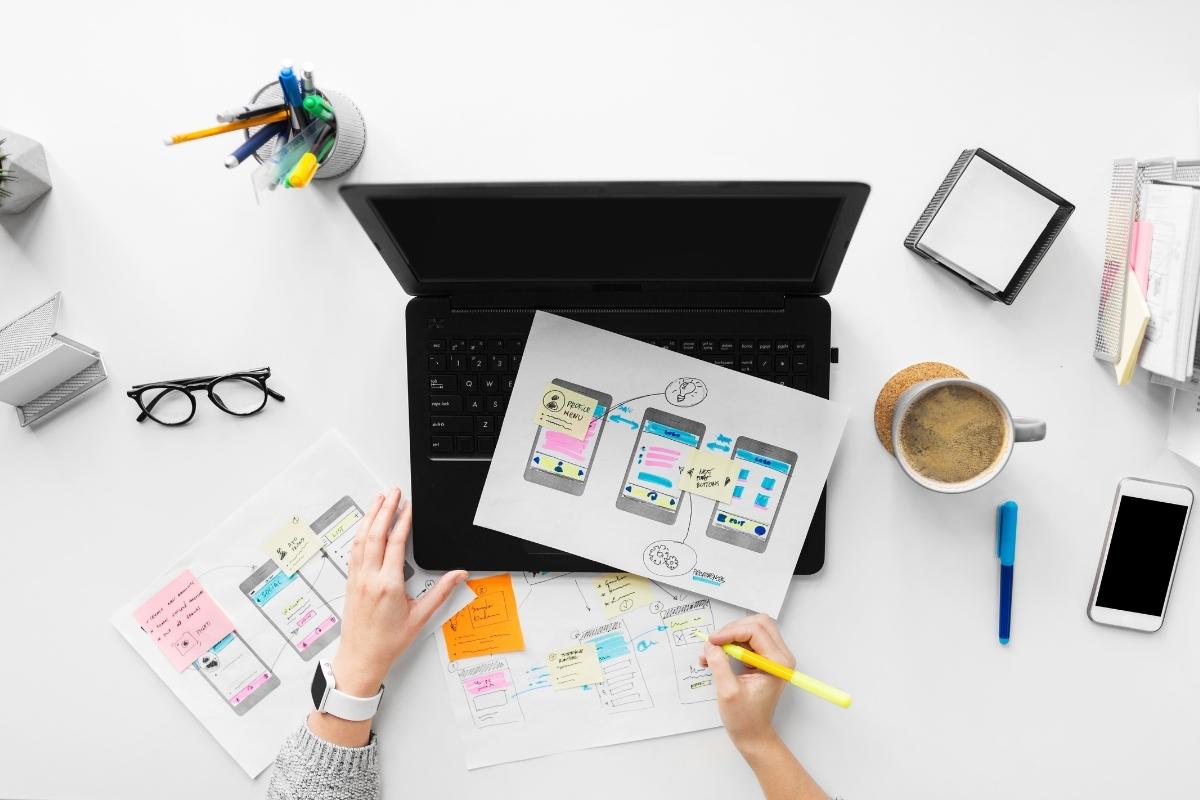 When it comes to starting a business in 2023, mobile app development is a great option. With the rise of the smartphone, the demand for mobile apps has been ever increasing. In order to stay competitive in this rapidly growing industry, there's no better way than creating an app that meets user's needs and stands out from the competition.
Mobile app development is a multi-faceted project that requires knowledge of coding, design, and market research. Although it can be expensive and time-consuming, the potential rewards are worth the effort. With a well-developed, user-friendly mobile app, you can grow your business to new heights!
#10: Financial Advisory Services – Unlocking the Secrets of Money Management
When it comes to achieving financial success, many aspiring entrepreneurs look to financial advisory services for guidance. Whether you're just starting out or have been running a business for years, having access to professional advice and hands-on advice can help maximize your potential returns. From understanding the ins and outs of investments to creating long-term strategies and financial plans, financial advisors can help give you the insight and know-how you need to make smart decisions with your money.
With an ever-evolving economic landscape, now is the ideal time to start investing in a financial advisory business in 2023 and beyond. Invest in the right employees, resources, and strategies, and you could have a highly successful business up and running in no time.
Ready to Take the Plunge into Starting a Business?
From Business-to-Consumer services like delivery companies and online courses, to Business-to-Business services like software companies or marketing businesses, the opportunities are limitless. However, as with any business, success is not guaranteed. You must be willing to put in the hard work, dedication and passion for your company's success.
That is why, before you take the plunge, it is important to research the best businesses to start that have the highest potential for success. Luckily, we've done the work for you and compiled the top 10 most successful businesses to start in 2023. But of course, taking the first steps of your business journey can be daunting. That's where Newman Web Solutions comes in – to help you get up and running.
We specialize in website design and search engine optimization, which are essential for any business that wants to thrive in the digital space. From basic startup website creation to complex software solutions and digital marketing strategies, our experienced team of professionals are here to assist. We understand the importance of a strong web presence in order to attract the right customers and build a loyal customer base.
If you're planning to set up shop in 2023 and take the entrepreneurial leap of faith, look no further than Newman Web Solutions Agency for assistance!