The use of social media for flooring companies has exploded in recent years. It is no longer a tool for staying connected with friends and family; it has become a powerful marketing and communication medium for businesses of all sizes.
There are many reasons to consider using social media for flooring companies. As its most apparent benefit, social media allows you to connect with potential customers online, fostering relationships and building trust.
Additionally, social media will enable you to reach a much wider audience than traditional marketing channels such as print ads or website content. With a large enough following on social media, flooring companies can even generate leads and sell products directly to consumers.
Our blog post explores the benefits that social media for flooring companies. We'll also be providing tips on how to most effectively use them.
Why Use Social Media For Flooring Companies?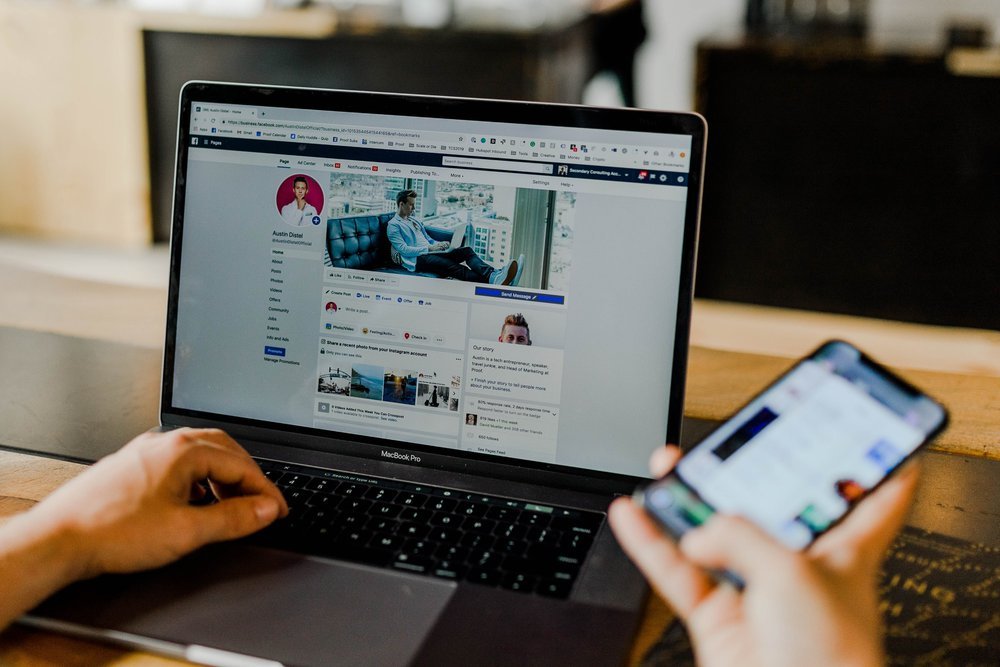 First and foremost, social media is a great way to connect with customers. Rather than only relying on verbal recommendations and paper ads, consumers now turn to reviews and search engines when deciding which flooring company to buy from. Businesses that are active on social media have an excellent opportunity to connect with potential customers and convert sales.
Second, social media can be used to promote brand awareness. By being active on social media, flooring companies can build a following of loyal fans who will spread the word about their company. This can lead to increased website traffic and more leads.
Finally, social media can be used to generate leads. For example, by using promotional content (like blog posts), flooring companies can generate interest in their products and services. When a potential customer sees this type of content and decides to contact the company, it's called "lead conversion," and it's an essential step in building a successful business.
What are the Advantages of Social Media for Flooring Companies?
Increased Sales
Flooring companies have been using social media to reach a wider audience for years. For example, they can use social media to post pictures of their products, give updates on how their products are selling, and answer questions from customers.
Flooring companies can also use social media to promote special deals and events. In addition, they stay up-to-date on the latest trends. This way, customers can be informed about what's happening in the industry and what new products are available.
Customers can also find you through web searches and reviews. Because social media is such a visual medium, they can see how happy their friends and family were with their experiences.
Massive Following
Flooring companies can use social media platforms to connect with potential customers and build a following. By doing so, they can reach a wider audience and capture leads from customers interested in what they have to offer.
Flooring companies can also create a relationship with their customers and provide valuable information about their products and services. To put, they can use social media to promote events and specials that they are offering.
After a customer has seen your social media posts, they are more likely to visit your website or call you for a consultation.
Better Marketing
Social media allows you to target your audience more precisely than traditional forms of marketing. By using keywords in your posts and promoted tweets, you can increase your chances of reaching prospects interested in what you have to offer.
For example, if you're a flooring company selling carpet tiles, you can post about flooring on Facebook but also use hashtags like #carpet and #flooring on Twitter to reach people who are also interested in rugs and floors. This way, you'll be able to get a wider audience without spending as much money on advertising.
Fast-Paced Content
Another advantage of using social media is that it's fast-paced. You can post new content quickly and keep your followers up-to-date with your company's latest news and products. This means that you can generate a lot of interest in your products relatively quickly—something that can't be said about traditional forms of marketing.
Tips for Social Media Marketing
There are several things that flooring companies should keep in mind whenutilizing social media marketing.
First, make sure that your accounts are set up correctly. Ensure that you have a valid username and password and full permissions for each account (e.g., the ability to post updates, photos, videos, etc.).
Second, create engaging content that will capture attention. Rather than simply posting statuses and pictures, try creating blog posts or sharing video tutorials related to your product or service. This will help you engage with your followers and promote your brand in an exciting and valuable way.
Third, be sure to constantly update your accounts with fresh content. This way, you'll keep your followers interested and motivated to stay updated on your company's latest news and activities.
Finally, consider using social media marketing tools like Twitter ads or Facebook retargeting ads to reach more people with your messages. By targeting specific demographics (like customers who have recently searched for flooring companies on Google), you can increase the likelihood of converting leads into sales.
Conclusion
Social media is a powerful tool that flooring companies can use to increase sales and build a following. Using social media the right way can convert leads into sales and improve your marketing strategy.
Contact our social media marketing agency to get more out of your flooring company's marketing potential!