Creating a professional contractor website can be an important part of finding the right person to complete your project. A well-designed contractor website can be a powerful marketing tool, helping you connect with potential clients and showcase your work. Here are eight tips for creating a website that will impress your potential clients:
How to Choose a Contractor Website Designer
Create a Compelling Company Profiles
Display Service Information
Showcase Recent Works & Testimonials
Add Various Ways For Potential Customers to Contact You
Make Sure Your Website is Mobile-Friendly
Use Photos & Videos
1: Choose a Professional Website Designer
In today's world, it seems like everyone and their mother is a web designer. This definitely has its benefits, but it can also be difficult to know who to trust when it comes to website design. That's why it's important to choose a professional website designer who has years of experience in the field.
There are a number of factors you should consider when choosing a professional website designer, such as their level of expertise, track record, and pricing. Ultimately, the only way to know if they're the right fit for your project is to speak with them directly.
2: Create a Compelling Company Profile
There is no doubt that a well-crafted company profile can help to attract new customers, boost sales and grow your business. Whether you are a small business or an established organization, creating a compelling company profile can be an important part of your marketing strategy.
A well-designed company profile will highlight your key strengths and highlight the areas in which you can offer value to potential customers. It should also include information on your company history, products and services, team size and location, as well as information about your social media presence. By creating a comprehensive and engaging company profile, you will help to build trust with potential customers and increase the chances of attracting new leads.
3: Display Information About The Services You Provide
Display information about the services your business provides is an important aspect of online marketing. Potential customers need to know what you have to offer before they make a decision to contact you, and your website should be able to convey this information in an easy-to-read format. A well-designed website will also feature prominently placed contact information, so potential clients can find you without difficulty.
4: Showcase Recent Works and Testimonials
A contractor web design can help you showcase your recent works and review for your remodeling business. Having a professional website will give potential clients easy access to your services, along with photos and descriptions of the projects you have completed. This information will help to build trust and increase the chances of attracting new clients.
5: Add Contact Information To Your Website
When creating a website, it's important to include contact information for your business. This allows potential customers and clients to connect with you easily. You can add contact information to your website using a variety of methods, including a contact form, phone number or an email address field. The more options you provide, the greater the chances of attracting new customers.
6: Make Your Website Mobile-Friendly
When designing your contractor website, make sure it's mobile-friendly. Nearly half of all internet users use their smartphones to access the web, so your website should be easy to use on a mobile device as well. This means using simple design elements and keeping navigation concise.
7: Use Images and Videos To Enhance Your Website
Images and videos are powerful tools for enhancing your contractor website. They can help to convey information in a more dynamic and engaging way, while also increasing the chances of capturing customer attention. When using images, make sure they're high quality and relevant to your business. Additionally, include videos on your website to provide a more in-depth look at your services.
8: Optimize Your Website For SEO
The optimization of contractor websites for search engines (SEO) is one of the most important aspects of good web design. By optimizing your website for SEO, you'll improve your chances of appearing first when people perform online searches related to your industry or profession. There are many different ways to optimize your website for SEO, so be sure to consult with an experienced professional if you're not sure how to proceed.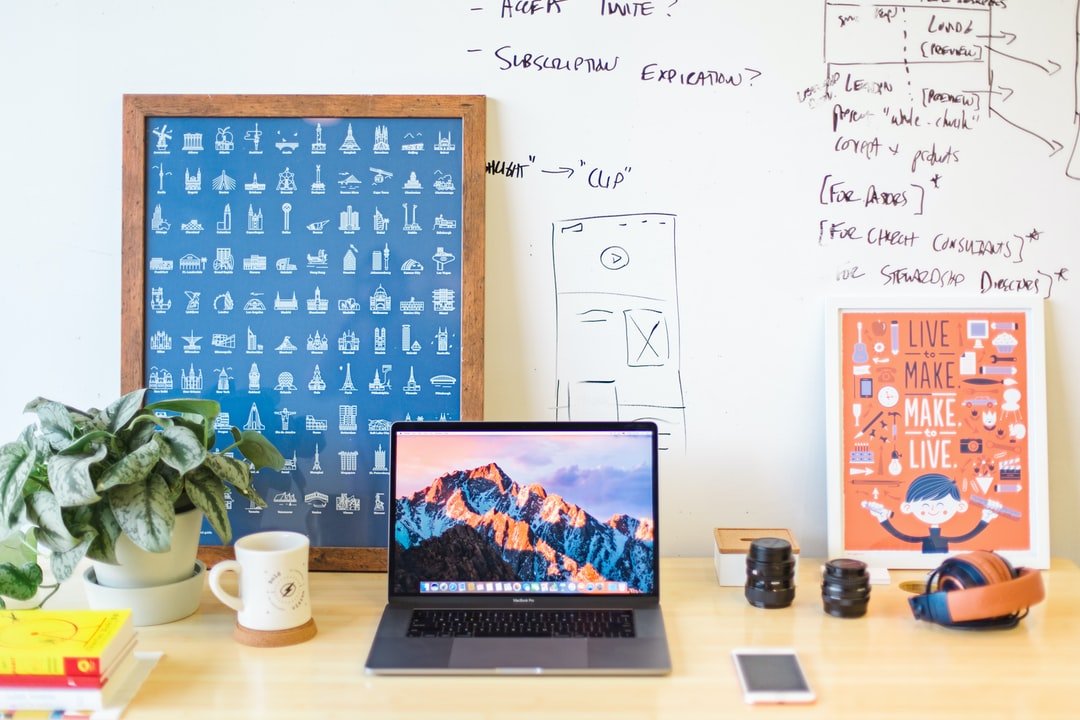 Conclusion
A good contractor website is essential for success in the construction industry. By following these eight tips, you can create a high-quality contractor website that will attract new business.
If you're looking to improve your website's prospects for success, consider hiring a professional to help you meet all of the necessary requirements. Some of the most popular contractor web design services in Atlanta include website development, search engine optimization, e-commerce solutions, and social media marketing. Whether you need a full website overhaul or just a few simple tweaks, our Atlanta web design experts can help make your dream website a reality.