Writing copy that converts is both a challenge and a delight. In copywriting, you have to consider how to get your readers' attention without sounding too promotional. In addition, the way you express and apply your creative skills and imagination affects your copy's overall results. Promoting products and services through copywriting allows for innovative marketing that's practical and realistic.
With your remarkable ideas and our top 10 tips, you can create something unique that will catch the readers' attention. Remember that with copywriting, you aren't simply creating generic content; you are making a connection with your readers through an engaging copy.
Keeping Your Copy Plain and Simple
The simplest way to start writing copy is to be as brief and concise as possible. No "flowers," no "sizzle", and no exaggerated claims. Writing copy this way often works for the general public as it's surprisingly catchy and practical engagement. Most readers may very well choose to read a straightforward copy instead of an article that goes all over the place. Furthermore, a copy that's plain and simple is easily remembered and doesn't look sketchy.
Introducing Products and Services Through Storytelling
Like every good story, it starts by introducing the main character and his troubles. Then the protagonist goes through challenges and eventually finds a solution to achieve his happy ending.
In a similar sense, copywriting follows through the "story" of the product or service offered by presenting a problem that requires using them. Most copywriters often follow the "P-O-S" rule when it comes to writing their copy. "P-O-S" stands for "Problem-Objectives-Solution"; indicate (or invent!) the problem, present the objectives, and offer the solution—which is the product or service provided.
Writing Copy in a Conversational Tone
In this kind of copywriting style, you want to write as if you're talking to your friend. Introduce the product or service in a casual, conversational tone. The trick here is to approach the copy by identifying and empathizing with the reader. You can also consider going for a persuasive tone, but remember to keep the lines as simple as possible.
Persuading Your Readers Through an Imaginative Copy
In writing copy, there are different gimmicks done to get people's attention. This is common in the advertising industry, and this strategy is applicable to copywriting too. Imaginative copy involves having your audience imagine the effects of a specific product or picture what it would be like to hire a professional to perform services. Through imaginative copywriting, writers help readers achieve their needs through creative persuasion.
Tackling a Long Copy With Factual Information
While we previously mentioned how a short and concise copy always works best, writing a long copy works just as effectively—as long as you're presenting facts and benefits.
Unlike media advertisements that try to convince you repeatedly with the same skit, a copy is only ever read once. So consider the way you present the products and services and immediately grab your readers' attention through factual information presented in bullet points. Mentioning a few testimonials and reviews here and there do wonders to entice readers, too.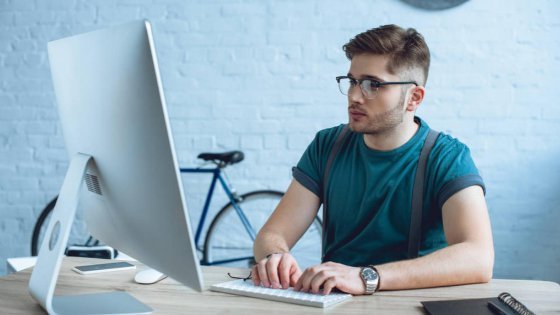 Educating Your Readers With Style
As copywriters, you don't want to exaggerate your copy by trying to sound smart. Instead, you want to sound informative with style. The goal of a copywriter is to convince the audience to use products and services to arrive at a solution for their needs.
Writing a Direct-from-CEO Copy
While third-party endorsement is practical and convincing, it's equally effective to present your sales argument as direct communication between the CEO and his or her customers. A company's image and reputation always matter, and this down-to-earth approach persuades readers to believe the business isn't just about the money—it's about satisfying your needs first and foremost.
Promoting Products Through Honesty and Transparency
It may be a risky move for copywriters like you to point out the faults and flaws of a product or service. However, this kind of 'ugly copy' surprisingly works, especially when you want to gain your readers' trust. When you are honest and transparent about what a company offers, customers will surprisingly trust what you say. And when you've successfully convinced them, they will be more likely to consider using your products and services when you point out their good qualities.
Making Extraordinary Claims
There are times where you can make extraordinary claims in promoting products and services. However, ensure you have proof to back up the claims. The evidence can be presented through numbers, testimonials, or factual research. You can even utilize all three; just remember to be realistic and idealistic at the same time, and use this copywriting style sparingly.
Generating Curiosity With a Rejection Copy
A rejection copy is likely one of the most difficult copywriting approaches to put into practice. You are essentially discouraging customers from being interested in what you have to offer. It influences the idea that only a chosen few can use your products and services, and this potentially shakes up your readers. They don't expect to be pushed away, especially not from an advertiser.
Psychologically, this strategy makes readers hungry for more. They're now more curious than ever to find out why they can't get their hands on the product, and it essentially brings out their pride. "How dare they not tell me I'm not fit to use their products? I'll prove them wrong."
Write Copy That's Effective
Writing an effective copy involves combining artistic and scientific approaches into one. When you need help with content marketing and copywriting writing services, Newman Web Solutions Agency is here for you. Our range of services from content creation to social media strategy will help you boost your business in no time. Contact us today and let's get started!