In a world where change seems to be the only constant thing, updates in terms of technology became anticipated and important. In fact, people look forward to a new release each year from their favorite cellphone brand. Even the apps we have on our smartphones release updates from time to time. This goes to show that WordPress updates are just as important.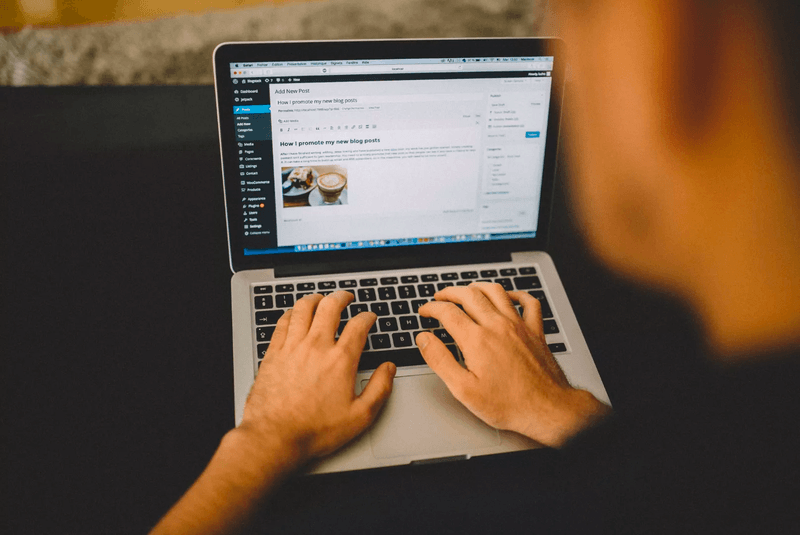 You might be wondering why is it necessary to update your WordPress website constantly. Just like any other platform, an update will help boost its security and performance. And what is an update without a new feature, right?
Another reason for the need to update a WordPress website regularly is to fix the bugs that users run into. And most importantly, to keep the website responsive and user-friendly. The plugins that you use together with the said platform also release their own updates as often as WordPress does.
On the contrary, because these updates are being released so often, most users find it a bit of a hassle. While others believe that they don't need to update their website just yet. However, taking advantage of WordPress updates regularly, along with its plugins, will help you make full use of it.
Reasons Why WordPress Updates Are Necessary
Have you experienced not updating an app on your mobile phone? Did you notice that it becomes slow and as time goes by it also affects the performance of your phone? It will even put you at risk of malware, viruses, and a phishing attack.
Once you use an outdated software of any kind, you will not have the benefits of using its latest features. The same goes for a WordPress website. Any update is intended to upgrade the performance of your website until a new update is released.
Why Do Developers Keep Releasing New Updates?
Website developers keep looking for ways to fix issues and provide users with the most security possible. They also try to always add a new feature for WordPress to be able to keep up with the constant changes in technology.
It is also possible that a recent update might cause problems so there will be a need to release a new one. A new update will also protect you more from hackers and spammers. The chance of your website being more customizable is also high.
Important WordPress Updates One Should Never Neglect
Features
It is always expected to have a new feature added with each release of a new update. It increases the chance of having a great user experience. Being able to keep up with the changes in technology also makes WordPress ahead of the competition with other platforms.
Nowadays, nobody wants anything that doesn't serve them well. So it's important for site visitors to enjoy their stay on your website. Even if this type of update is mostly taken for granted, updates on features can make a big difference in the success of your website.
Creating a fully functional website with the best possible features is just a possibility away.
Performance
All WordPress updates that enhance the performance of a website are favorable both for the website owner and its visitors.
Not having the same issue after updating your website has always been the goal. Any updates on the plugins as well are to fix glitches and bug problems. So if you regularly update your website, there is a better chance that your visitors will get the best user experience.
Having each element of your website work as it should make visitors get the most of your site's performance. When you run a business website, your goal is for your visitors to stay on your website as much as possible. And these performance updates are to prevent them from leaving.
Anything that impacts the performance of your website negatively will also hurt your search engine ranking and your business in general.
Any important update that is made available will help prevent issues that may slow down your website. If anything goes wrong while updating your website, you may contact our Atlanta web design team for WordPress support. We offer WordPress maintenance plans that fit both your budget and needs.
Security
One of the most important reasons for having WordPress updates is for security purposes.
When dealing with anything online, it is our personal information that we put at stake. Updates on security are by far very critical in order to protect all the information that we save into the platform. This includes the information that our customers have entrusted us with.
As much as possible, the only thing that you want to keep from happening is being attacked by hackers. So keeping your password and any other related information is very crucial. Security updates will then ensure that your website will not be run by hackers.
Every update on security aims to keep hackers and malware from taking over your website and causing unwanted problems. In other words, the more you refrain from updating your website, the more you become at risk of these attacks. And the older the version of your website is, the more familiar hackers are with it.
So don't let anyone steal your information just because you have no time or interest in updating your website.
Where to Ask Help with WordPress Updates?
Every developer aims to keep your website secure and be able to perform at its best. And with the right help from the right people, keeping your website safe and fast will be easy.
Newman Web Solutions Agency offers WordPress services that keep your website up-to-date and in tip-top shape. We take care of all things related to website maintenance and the best WordPress hosting services while you focus on your business. It is our goal to keep every website owner happy and secured with WordPress. Because as a website owner, we completely understand that the last thing you want to hear is your site being hacked or down.
If you need help with WordPress updates, you may check our website maintenance pricing and book a call with us for a free marketing strategy session.