Updating to the latest version is one of the things to do regularly when running a WordPress website. As with any other software, the latest version will always give you much faster and better performance than the previous version. The security of your website is also something to consider when asked to update your site. So learn how to update WordPress and why it is important.
When it comes to updating WordPress to the latest version, you actually have two options. Either to update it manually or to take advantage of the automatic update of WordPress.
Now let's dive right in.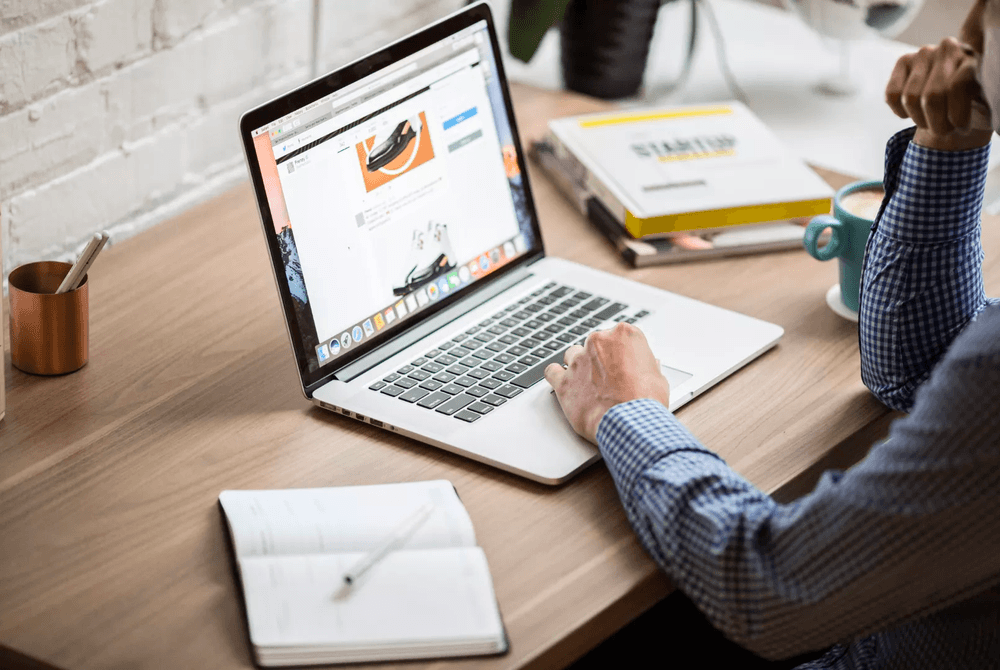 Why Choose WordPress?
One of the most asked questions when building a website is why choose WordPress. And one of the most obvious answers to this question is that WordPress is very easy to use when making simple edits.
But not only that. WordPress is also SEO friendly. It is easy to optimize for search engines so ranking higher will not be that hard to do. The chance of gaining more traffic and online visibility will also lead to more profit and return on investments. And when managed properly, it will give your website that much security.
Handling different types of media is not a problem with WordPress. Plus, it's easy to modify when there are new changes in web design. And with a huge community that uses the same platform, having your own support group is possible.
To put it simply, WordPress can be the best platform either for your business website or even if you just want to blog about certain things. Now learn how to update WordPress to its latest version to take full advantage of it.
If you want to know more about why WordPress is the best choice for your business, all you have to do is to contact Newman Web Solutions Agency.
How to Update WordPress Automatically
It is not unusual for WordPress to release updates regularly. Bug fixes and security changes are what comprise minor updates which have been automatically turned on by WordPress. So instead of manually updating the minor changes, WordPress will update it for you automatically.
There are also plugins you can use to automatically handle the updating process for you. Though free versions are available, the paid version will give you access to more benefits. Such as being able to set a date and time for the update to begin and a safety auto-update procedure.
Scheduling an automatic update can be done in the Advanced tab on the Updates page in your dashboard. You can then choose your preferred schedule from there. This option is advantageous for those who want to know how to update WordPress but are having a busy schedule.
A safe update is also guaranteed by the paid version of these plugins. They automatically block the upgrading process when certain requirements are not met. And when something unexpected happens during the update, they will not only fix the issue automatically. They will also send you an email to notify you of the problem.
Updating your website automatically will also save you both time and energy.
How to Update WordPress Manually
WordPress also makes it possible for updating your website manually.
For the major updates, all you have to do is go to the dashboard of your WordPress website and open the Updates page. Once there, click on the "Update now" button, and the update will then start in a few seconds.
When doing the updates, make sure to choose the time when your website has the least number of visitors. This is for the reason that it will be in maintenance mode. Although the update will only last for a few minutes, you still wouldn't want to affect your site visitor's experience.
Once done, WordPress will take you to a page that shows what features came with the update.
What to Consider When Updating Your WordPress Website
Planning to update your website may sound simple, but there are a few things you would like to consider before starting the process. And one of the most important is to back up your site.
If you suddenly experience issues after the upgrade, it will be easy for you to go back to the previous version. Using cloud storage will also give you access to your stored data at all times, even if a problem arises with your server.
As mentioned, updating a WordPress website will only take a few minutes, but there are also instances wherein it will require more time. That is why choosing a time in which your visitors are less likely active is the most recommended.
Knowing what to consider when updating your website is just as important as learning how to update WordPress.
Learn How to Update WordPress and More with Newman Web Solutions
WordPress is a widely-used software platform for content management that is both free and open source. Meaning, anyone can analyze and study its code and contribute to its database to improve it. However, although WordPress may seem to be an easy platform to use, fully utilizing some of its features may require the assistance of the experts.
The WordPress services of Newman Web Solutions include SEO services and site maintenance. Even if you are already familiar with WordPress, learning how to optimize it for search engines is still vital. But if you are not yet that proficient with it, the Newmans offer one-on-one training and WordPress consulting to answer personalized questions about the platform.
Also, make sure that your website is being indexed through our WordPress SEO services. No matter how beautiful your web design is or how engaging your content is, search engines may still not find your website. Prevent this from happening with the right search engine optimization processes.
If you want to learn how to update WordPress, all you have to do is to send us your questions and we will provide you a quote customized to your needs. We can then schedule the consultation either at our Atlanta web design agency or via phone or Zoom.