An SEO competitor analysis is necessary for many reasons and should always be part of your SEO process. The analysis can create a roadmap of what you need to do to improve your site so that it is on track with your competitors. You may also use it to determine the strengths and weaknesses of your site and the sites of your competitors for everything from SEO to search feature success.
Ranking high for your selected keywords is essential to the success of your business. However, you may currently rank first for a specific keyword, but this position will not last. Your competitors will learn how to optimize their content and outrank your site over time.
Are you wondering how and why your competitors outrank you? What are they doing right? What are their strengths and weaknesses? In this guide, you will know why and how to conduct an SEO competitor analysis to help you better understand how it works.
What is an SEO Competitor Analysis?
An SEO competitor analysis entails evaluating the content and other parts, such as the links and keywords used by a competitor. Simply put, it is an SEO comparison of two competitor websites in the same industry or business.
SEO competitive analysis is effective and efficient because you don't have to start your keyword research from scratch. Instead, you can monitor what your competitors are doing and incorporate it into your SEO efforts.
Why Conduct an SEO Competitor Analysis?
When it comes to content and SEO, trends are constantly changing. Something that worked a few months ago may no longer work today due to a Google core update, for example. In addition, the performance of your website is based on and affected by various factors beyond your control. To keep up with all of these changes, you must ensure that your website's content gives value to users and does not violate any of Google's content guidelines.
Every business in every field wants to be the top-ranked page. Only one can achieve this, and improved visibility can lead you to more sales, more revenue, and higher profit for your business. This essential factor is the reason why conducting a thorough competitor analysis for SEO is a great idea.
How to Conduct an SEO Competitor Analysis?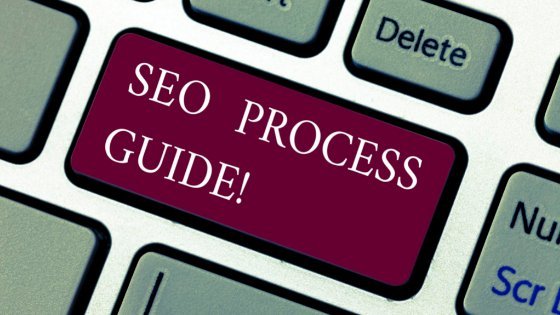 Now that you understand what and why you need to conduct an SEO competitor analysis. It's time to look at how to conduct competition analysis in a few simple steps. Remember that these are the most common steps, and you can start using them right away.
Step 1: Identify Your Main Competitors
Before you can accomplish anything else, you must first identify your major competitors. These are the websites that are competing in organic search for your desired keywords. It is one of the most important things you will do because it will determine the full scope of your analysis. As a result, you must get it right.
To begin, don't simply guess who your competitors are. Instead, utilize one of the tools designed specifically for this purpose, such as those available from Moz, Ahrefs, and SEMrush. Then, narrow it down by determining who you shouldn't compete with — you only want to compete with websites you can outrank, not with Wikipedia or Facebook.
Step 2: Conduct a SWOT Analysis
This step is the point at which you'll need to use an SEO tool. There are numerous tools available to choose the one most suited to your business's needs and budget. It can be challenging to select the right SEO tool, but you need to pull backlink data and analyze keywords. Before you begin, you may want to learn more about Google Analytics and Google Ads as well.
Create a database with all of the following for every competitor:
Strengths – to help identify the right and effective practices they do that you can adapt.
Weaknesses – to help you avoid any mistakes in your strategy.
Opportunities – this is the most crucial part of the SWOT analysis. If your competitors are missing some options in their strategy, you can adapt and apply them to your own needs.
Threats – to help you prepare for any same threats you saw from your competitors.
Step 3: Focus on High ROI Keywords
Now that you've determined which competitors to prioritize and completed a SWOT analysis, you can dive deep into their keyword strategy. First, use a keyword research tool, such as Google Keywords Planner, to determine which keywords your competitors rank for and include them in your chart.
Remove keywords that are too difficult to compete for and therefore not worth your time and effort. Then examine the remaining keywords more closely. Which of these are relevant to your SEO strategy and will deliver the best return on investment (ROI)? Finally, group the best keywords into appropriate groups for maximum impact.
Step 4: Conduct a Content Review
Content is essential for SEO, and If someone ranks higher than you, it's most likely because they have better content. Therefore, you must determine what it is that improves their content. First, identify top-performing content that converts the most, receives the most links, generates the most traffic, or any other measure you consider essential. Then, compare it to similar content on your website. Whatever strategies your competitors use, improve on them in your content to overtake them.
You may also review the following:
Frequency of publishing content
Number of blog posts per month
Content creativity (photos & videos)
The overall quality of the content
Step 5: Analyze Backlink Growth
Links mean more organic search traffic. Carefully examine your competitors' backlinks. Find out where and how their backlinks are hosted. Do they make appearances on other blogs as guest posts? Or a reference to sources in news reports? In any event, chances are you'll obtain the same type of backlinks in the same areas.
The Best by links report in Ahrefs Site Explorer displays the most linked content of competitors. So if it worked for them, something similar would likely work for you.
Step 6: Social Media Leverage
As long as you keep your social media up to date and consistent with your brand message, social media can help you more directly with SEO. It's also worthwhile to conduct a competitive analysis of other businesses in your industry to see how they're utilizing social media. Because these platforms are prominent actors in sales funnels, you may be losing visibility and sales if you aren't maximizing your social media initiatives.
Although Google will do most of the work, leveraging social media will allow you to identify who is visiting your website. It will reveal which demographics click on your links and make a purchase or inquiry via social media.
Conduct Your SEO Competitor Analysis Now
We've shared only one of many other methods for conducting an SEO competitor analysis. Remember that there is no such thing as a one-size-fits-all formula. Instead, you can include actions that you believe are relevant to your niche. The essential thing is to find a process that works for you and then stick to it regularly. SEO is a dynamic field that evolves all the time, so staying updated is critical.
Still unsure on how to start your SEO competitor analysis? Hire a professional now! Contact Atlanta SEO Company for SEO analysis, and we will help you keep your ranking in check and make sure you remain competitive in your line of business.