We all know that digital marketing 101 is essential for businesses of all sizes—it's the key to reaching new customers and staying competitive. But what is digital marketing, exactly? And how do you start doing it?
Digital marketing is the process of promoting a product or service online. You can do this through various marketing channels, including email, social media, search engines, and websites. In this blog post, let's explore what you need to learn about digital marketing 101.
Digital Marketing 101: How It Works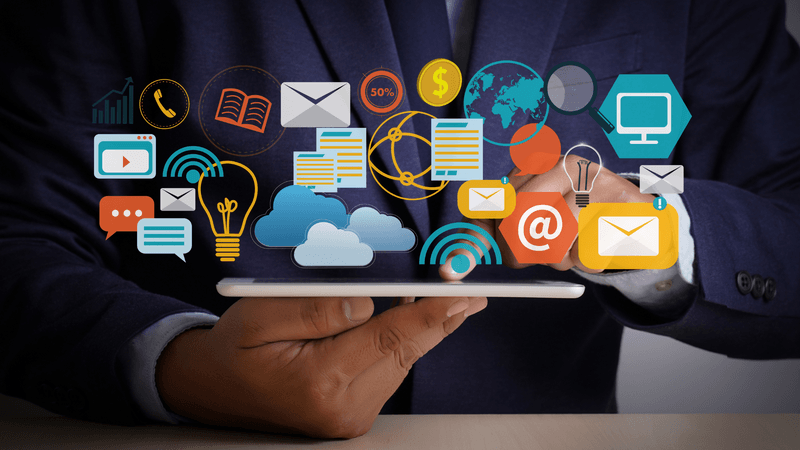 Digital marketing typically consists of three main steps:
Planning: Before you start any digital marketing campaign, you'll need to plan it out carefully. This step involves creating a strategy, establishing goals, and defining your target audience.
Execution: Once you have your strategy and goals, you'll need to put together the necessary tools and resources to execute your campaign. This step includes setting up your digital channels (websites, social media, email lists, etc.), creating content, and conducting market research.
Analysis: After running your campaign for a while, it's crucial to analyze the results and make any necessary adjustments. This step includes assessing the impact of your campaign on your target audience, evaluating your return on investment, and planning for future campaigns.
What Are The Core Channels of Digital Marketing 101?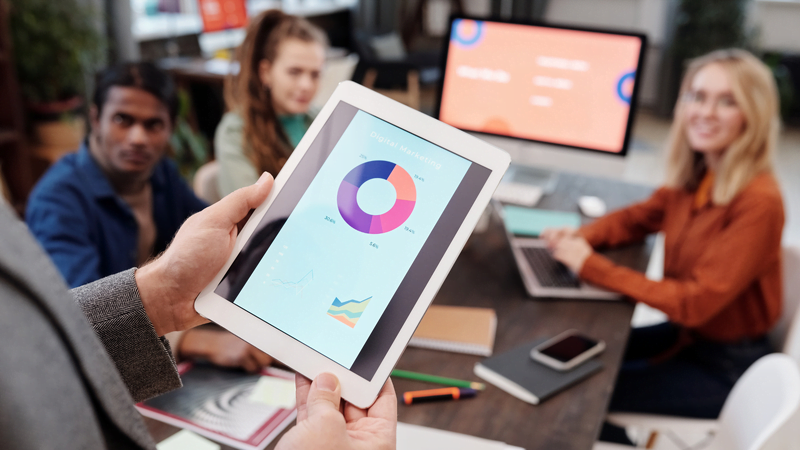 Website Optimization
The first step in any digital marketing campaign is to optimize your website. Optimizing your website means ensuring that your site is easy to use, loads quickly, and provides a good user experience. You can do this by ensuring that your website is mobile-friendly, using relevant keywords, and providing valuable content. You can read more about website optimization here!
Search Engine Marketing (SEM)
The concept of search engine marketing refers to the use of paid advertising on search engines for the promotion of your products or services. Pay-per-click (PPC) advertisements, display advertisements, and video advertisements can be used to accomplish this goal. Search engine marketing (SEM) is an ideal means of reaching new customers and complementing SEO in an effective manner.
To get started with SEM, you first need to identify your target market. You can then create effective ad campaigns that match the needs and interests of your target market. Finally, you need to manage your website's content and structure to make sure it is search engine optimized (SEO).
If you're interested in learning more about SEM or want to get started with a campaign, reach out to a digital marketing company like ours. We can help you identify your target market, create effective advertising campaigns, and manage your website's SEO.
Search Engine Optimization (SEO)
SEO is one of the most important aspects of digital marketing. It can help your website rank higher on search engines, giving you a more visible presence and increasing your website's chances of being found by potential customers.
There are many different WordPress SEO techniques, but the most important thing is to be consistent with your approach. If you make small changes to your strategy every month or so, it's much harder for Google or other search engines to determine whether your site is still worth ranking for the specific keywords you're targeting.
If you want to learn more about SEO and how it can help your business, check out our comprehensive guide to digital marketing through our blogs.
Pay-Per-Click Advertising (PPC)
Pay-Per-Click Advertising (PPC) is one of the most common and effective ways to market your business online. PPC allows you to place ads on search engines and other online platforms in order to generate leads or sales.
There are a few things you need to know before starting your PPC campaign:
Choose the right keywords: Your PPC ads must be specific to your target audience and focused on promoting your product or service. Research the most popular keywords with your target market and choose a few that accurately reflect your business.
Set a budget and plan for growth: PPC budgets can vary greatly depending on your business's size, scope, and location. Begin by estimating how much you will need to spend each month, then adjust as needed.
Track results regularly: Keeping track of your PCP campaign's progress is essential for gauging its effectiveness and making necessary adjustments. Use tracking tools such as Google AdWords, which provide detailed reports detailing clicks, costs, and conversions (leads or sales).
Remarketing
Remarketing (also known as retargeting) is the process of reaching out to consumers who have already interacted with your company, product, or service but who may not be aware of your offering. It can be used to capture and re-engage lapsed customers and lure new ones into your marketing funnel.
There are a number of different approaches you can take when it comes to remarketing, including retargeting (remarketing based on past Behavior), behavioral targeting (targeting customers based on their online behavior), and demographic targeting (targeting customers based on characteristics such as age, gender or interests).
When designing a remarketing campaign, your target audience and the desired outcome must be kept in mind. For example, if you're hoping to increase sales among lapsed customers, it might make sense to target them with ads that are specific to their needs and interests. Alternatively, if you're looking to attract new customers into your funnel, you might want to focus on demographics such as age or gender.
Overall, remarketing is essential to an effective digital marketing strategy – keep these tips in mind when planning your next campaign!
Marketing Automation
Automation is key if you're looking to up your digital marketing 101 game. With the right tools and strategies in place, you can drastically improve your workflow and save tons of time. Here are a few of our favorite marketing automation tools:
Hootsuite: Hootsuite offers users an impressive suite of tools for managing all their social media accounts in one place. From posting updates to scheduling tweets and sharing content, Hootsuite makes it easy to keep all your social media channels on track. Plus, the service includes features like scheduling posts and reports that make it easy to keep track of your progress.
MailChimp: One of the most popular email marketing services on the market, MailChimp allows users to create beautiful newsletters, send out automated emails, and track conversions from campaigns with ease. With customizable templates and integrations with a variety of other platforms, MailChimp makes it easy for you to build powerful email campaigns that reach your target audience.
Buffer: If you're looking for an all-in-one platform for content promotion, look no further than Buffer. With their powerful publishing tools and automated content promotion features, Buffer makes it easy for you to share great content across social media channels without any extra effort. Their customer support team is also available 24/7 to help you get started and optimize your campaigns.
Go Marketing CRM: Go Marketing CRM is a complete end-to-end marketing platform that works for businesses of all sizes. The platform provides the tools to manage your digital footprint and continues to grow with you as your needs do. It comes with powerful features such as: SEO, Social Media Management, Web Analytics, Lead Tracking & Reporting, SMS Marketing, Review Management and more.
Social Media Marketing
Digital media has revolutionized how businesses communicate with their target audiences. By using digital platforms such as social media, businesses can connect with their target audience more personally than ever before.
Social media marketing allows businesses to build relationships with their customers by providing regular interaction opportunities. This interaction can help businesses learn about customer needs and desires, identify potential problems or issues early on, and develop solutions that address these concerns.
Additionally, social media platforms provide an excellent way to share information about your company and its products or services with your target audience. This increased exposure can help you attract new customers as well as increase sales of your current customer base.
Video Marketing
Video marketing is using video to promote your products or services. You can create and share engaging videos on social media, your website, or other platforms. Video marketing is a great way to reach new customers and build brand awareness.
The most effective marketing videos only run up to 60 seconds. The key is ensuring your videos are creative, engaging, and informative. Your videos are more likely to be viewed if you provide concise information.
Some ideas for video content include:
Product demonstrations
Customer testimonials
How-to guides
Explainer videos
Company culture videos
Interviews with experts
Event coverage
Digital Marketing 101: Why It's Essential for Your Business
For a business to grow and reach new customers, digital marketing is crucial. With digital marketing, you can get more people in less time and for less money. Digital marketing lets you reach them wherever they are since today's consumers are always on the web.
Traditionally, it's challenging to tell how many people you reached or how effective your campaigns were. Digital marketing lets you track traffic, leads, and conversions – you can easily measure the results.
Overall, digital marketing is excellent for building relationships with existing customers and creating brand loyalty. If you're not using digital marketing, you're missing out on a perfect opportunity to grow your business.
Learn More Digital Marketing 101
Digital marketing is a vital part of any business's marketing strategy. It's an essential way to reach new customers, grow your business, and measure your results.
Contact an Atlanta digital marketing agency or consultant today when you want to start digital marketing for yourself. Thanks for reading!