Getting a successful beauty salon off the ground in today's competitive market is no easy task. There are many challenges to overcome and it's vital to have an effective beauty salon marketing plan to ensure that your beauty salon stands out from the crowd. Having a plan in place will help you focus on your target market, identify what marketing strategies to use, and maximize your budget.
Whether you're a new business or an existing one looking to take your marketing efforts up a notch, this blog post will provide you with easy-to-follow steps for creating a winning beauty salon marketing plan. We'll discuss the essential elements of a strategy, how to build one, and tips to ensure your salon is well-positioned to attract customers and keep them coming back. So, let's get started!
1. Identify Your Target Market
Executing an effective beauty salon marketing plan starts with accurately identifying and targeting your desired customers. It's important to have a good understanding of who you want coming in for services as this will help inform the direction of your marketing efforts.
Begin by asking yourself some foundational questions like: Do I specialize in a certain type of style? What ages do I cater to? What are the preferences of my ideal customer? Take these answers and craft a profile of the people you want to attract.
Be sure to annotate specifics like location, income level, age, gender, lifestyle, and interests. Considering all of these factors can help ensure you are reaching the right demographics with your messaging. Doing so will ultimately lead to more successful marketing initiatives and an increase in overall ROI.
Once you have identified your target market, it will be easier to develop effective and relevant content that will draw them in. Try to incorporate the same tone, language, and imagery that they would find appealing. Knowing who you want to reach will also help determine which platforms are best suited for marketing efforts.
Overall, a thorough and well-researched understanding of the type of customer base you are attempting to attract is key for forming a beauty salon marketing plan. Knowing who you are striving for will have immense payoff in terms of increasing traffic to your business and boosting long-term profits.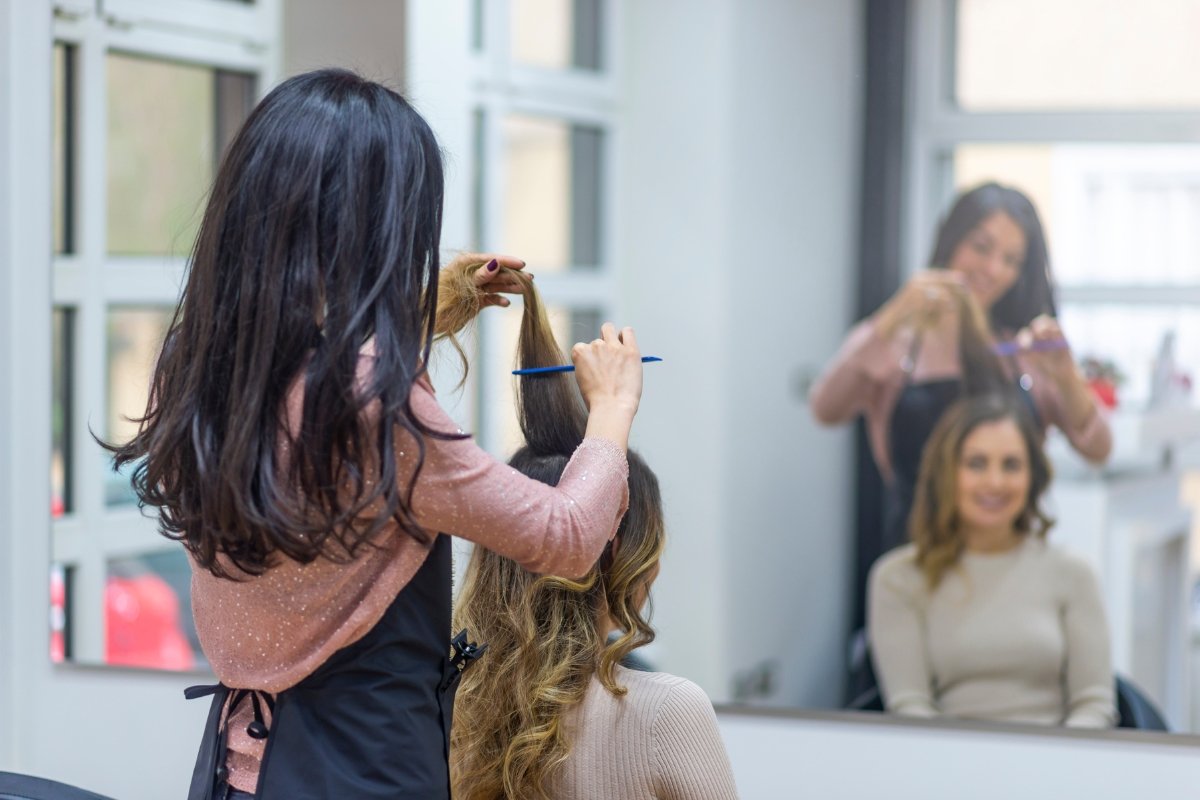 2. Analyze Your Competition
Analyzing the competition is an important part of any beauty salon marketing plan. Start by researching the hair salons in your area. Take note of their services, pricing, and promotions. Check out their websites and social media pages to see what kind of content they post and how often. Compare their offerings to yours and look for areas where you can stand out.
You should also pay attention to their customer reviews. This will give you a better understanding of what people are saying about them and if there's room for improvement. Additionally, research their advertising methods. This can help you decide on effective strategies to reach your target audience.
Trends in the hair and make-up industry can also be helpful when creating a beauty salon marketing plan. See what other salons are doing and what's working for them. Keeping up-to-date with the latest trends will ensure your marketing efforts are relevant and effective.
Finally, evaluate the success of your competitors' efforts. Look at how much traffic they're getting on their website and social media platforms. Also look at how many customers they're converting into leads and sales. All of this information can give you key insights on what techniques work to grow your business and what kind of strategies to implement in your beauty salon marketing plan.
3. Develop Your Unique Selling Proposition
A well-crafted unique selling proposition (USP) is essential for any beauty salon marketing plan. It helps you to stand out from the competition and highlight what makes your business unique. Your USP should be a clear statement that conveys why prospective clients should choose your beauty salon over its competitors.
When developing your USP, think about ways that your salon stands out from its competitors. Consider factors such as the type of services offered, the atmosphere in your salon, the quality of service, the prices, the products used, and any special amenities. Once you've identified those points, make sure to include them when crafting your USP.
Your USP should also include a call-to-action. This is an opportunity to capture customers' attention and encourage them to book an appointment. Keep it concise and succinct, using language that will appeal to your target audience. Ensure that your call-to-action clearly defines the action that you want prospective clients to take, such as "Book now for a luxurious salon experience!"
Remember to keep your USP up-to-date. What was once unique and different may eventually become more common. Stay ahead of the trends and be prepared to update your USP on a regular basis to ensure that your beauty salon marketing plan remains effective.
4. Determine Your Budget
When it comes to beauty salon marketing, the most important factor to consider is budget. With a limited pocketbook, you need to be very strategic in your approach so that you can optimize the marketing spend. Here are few steps to determine the budget for your beauty salon marketing plan.
First, consider your current financial situation. Knowing the amount of money you have to invest in your marketing plan will help you create a realistic budget. If you find that you have limited resources, focus on low-cost and free strategies first.
Second, assess the market competition. Analyzing the marketing campaigns of other beauty salons in the same niche can help you determine how much you should allocate in your budget. For example, if the competition is doing more online ads than you, then you might need to adjust your own budget to compete.
Third, set performance targets. A clear understanding of your goals will help you understand the financial investments you need to make. Do you want to increase brand awareness or generate more sales? Make sure your budget is sufficient to meet those targets.
Finally, decide how much you are willing to commit in the long run. Having a long-term plan is necessary for success. Consider the cost of ongoing activities such as SEO, content creation and social media management when establishing your budget.
Creating an effective budget for your beauty salon marketing plan can be challenging. However, following these tips will help you determine the best amount of money to spend.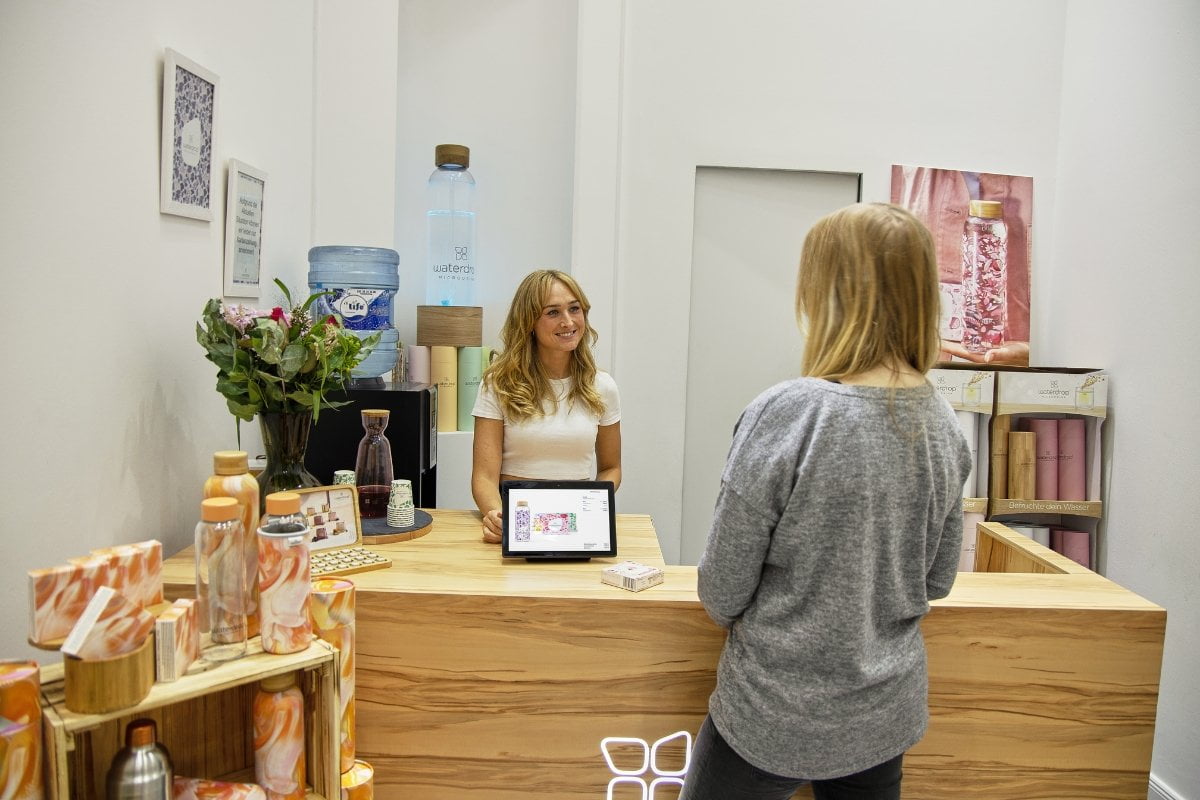 5. Choose Appropriate Channels
Developing an effective beauty salon marketing plan requires understanding the various channels available for outreach. Before you start building your plan, assess the channels that are most appropriate for your business.
A few popular channels include email newsletters, social media marketing, websites, and business listings. Email newsletters can be used to spread awareness of promotional campaigns, discounts, and other updates. Social media platforms like Facebook, Instagram, and Twitter are great for reaching new customers, engaging with existing customers, and creating content that is tailored to specific audiences. Websites enable you to showcase the products and services you offer, as well as provide up-to-date information on any promotional campaigns you may be running. And business listings like Yelp, Google, and Facebook allow customers to leave reviews and provide further visibility for your salon.
The channels you choose should complement each other, making it easy for customers to connect with your salon. Consider what channels your competitors are using and how you can set yourself apart. You should also consider the interests and needs of your target audience when selecting channels for your beauty salon marketing plan. Once you have identified the most appropriate channels for your salon, you can move onto the next step of building your plan.
6. Craft Compelling Messaging
Crafting compelling messaging is essential to any successful beauty salon marketing plan. It can be difficult to stand out in an overcrowded market, so you'll need to come up with innovative ways to communicate your unique value proposition.
Start by defining your target audience. Who are your ideal customers and what do they care about? Consider their age, location, gender, lifestyle, and desired services when crafting your message. Then brainstorm potential taglines, slogans, and copy that will grab their attention. Your messaging should be creative but concise and focus on the benefits of visiting your salon.
Create a look and feel for your messaging through a unified color palette and logo. This will help solidify your brand identity and make it easier for people to recognize your materials. Additionally, you may want to establish an official voice for your messaging. For example, you could opt for a more upbeat and approachable tone or a more sophisticated and elegant one. Remember to always refer to customer reviews so potential clients can feel confident in the quality of your services.
When it comes to beauty salon marketing, visuals are key. Start by designing eye-catching visuals that capture the essence of your salon. Include images of your salon, products, and services. You can also post photos and videos of customer experiences. Additionally, think about using infographics to make complex information easy to digest quickly. When creating visuals, remember to stay true to your brand's unique style and messaging.
By following these tips, you'll be well on your way to crafting a compelling message for your beauty salon marketing plan. With the right message, visuals, and brand identity, you'll be sure to attract an engaged customer base that will keep coming back for more!
7. Monitor Results
Crafting a successful beauty salon marketing plan requires tracking your results to be able to measure the success of your strategies. Once you have identified the goals that you want to achieve through marketing, it is important to monitor the success of your efforts. This means measuring the actual results and determining whether they are in line with the goals that you had set out to achieve. This measurement process can help inform what strategies are working, and which ones should be adjusted or replaced to ensure better results in the future.
To effectively measure your beauty salon marketing plan results, you need to track the performance of each platform or strategy that you are using. This can be done through a variety of analytics tools, such as website analytics, social media analytics, email analytics, and the like. These tools can provide valuable data such as the number of people who visited your site, how long they stayed, which pages they visited, how many leads were generated, how many customers made purchases, and so on. This data will help you gain insights into what works and what does not, allowing you to refine and optimize your approach for better results.
You can also measure the performance of your beauty salon marketing plan by tracking the conversion rate. Conversion rate measures the percentage of people who visit your website who actually take action, such as signing up for your mailing list, purchasing products, or requesting a consultation. By tracking these metrics over time, you can determine the effectiveness of your strategies and make adjustments as needed to get the desired results.
Finally, customer feedback is invaluable when it comes to measuring the success of your beauty salon marketing plan. Surveys and polls provide honest and direct feedback from your customers, which can be pivotal in evaluating the efforts of your marketing plan. Asking open-ended questions that encourage your customers to share their thoughts and opinions on your products and services can provide valuable insights that can be used to make the necessary modifications to your plans.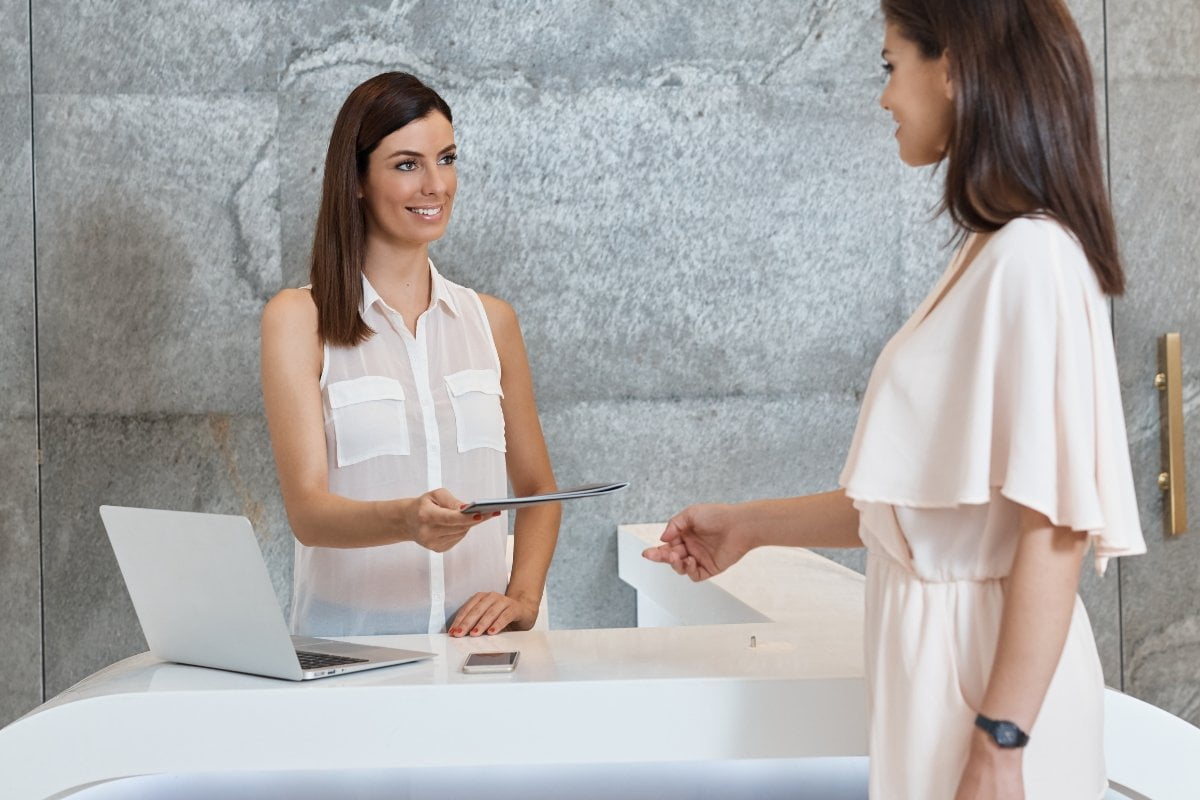 Start Your Beauty Salon Marketing Plan Today
The best way to keep up with the latest beauty salon marketing strategies is to hire a professional hair salon marketing agency like Newman Web Solutions. At Newman Web Solutions Agency, we specialize in custom-tailored plans that are designed just for your business. We use the latest techniques to track website statistics and make sure your campaigns receive maximum exposure.
Our team of experts come up with creative solutions to help your business gain a competitive advantage. Moreover, we have the right experience and knowledge to deliver successful results for your campaigns. Get a free strategy session so we can discuss the next steps for growing your business.