Do you know someone who doesn't use social media nowadays? Social media is a very important tool not only in business but also as a means of communication and in keeping up with others. So regardless of how you are using the different social media platforms, these tips on how to improve your social media engagement will greatly help you.
In business, engaging with your potential customers through social media is very important. From likes, comments, and shares, boosting social media insights is vital to increasing online visibility. It will help you spread the news of your products or services and market your brand to your desired audience. So we hope that you will learn a thing or two from the tips below.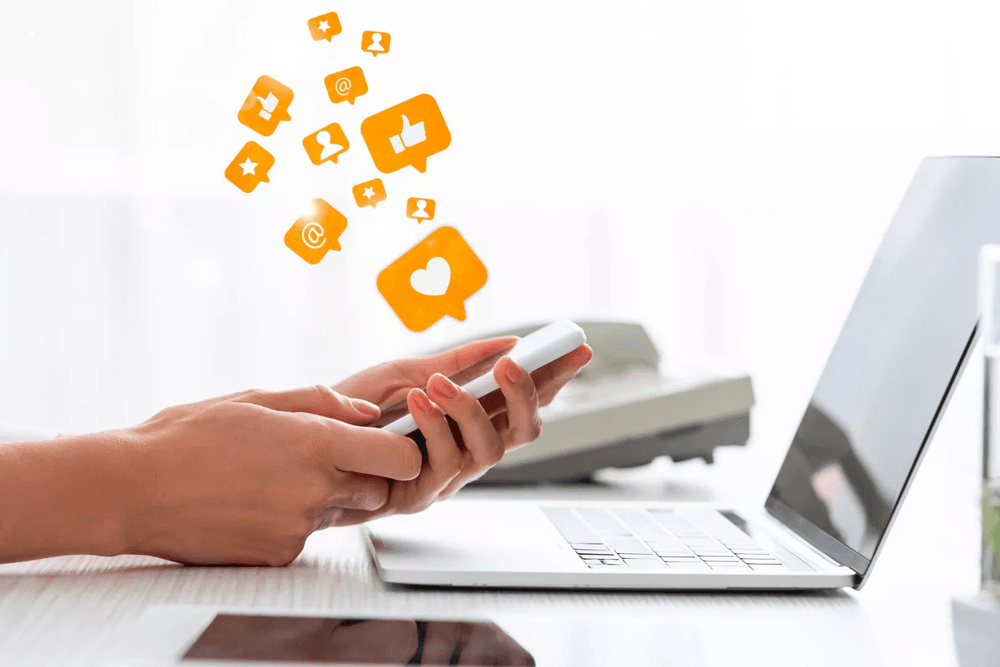 Ways to Improve Your Social Media Engagement
Learn how to drive traffic and sales through social media. Get involved with how you interact with your social media friends and followers. Incorporate these engagement tips into your current strategies.
Turn Hashtags to Good Use
Hashtags will help you reach your desired audience and attract the attention back to your profile or page. Try searching using your focus keyword and see what hashtag suggestions are popular in your niche.
Twitter, for example, uses hashtags to help categorize their tweets, so it will be easy to engage with other users with the same hashtag. Clicking these hashtags will redirect you to the posts of other users. This makes interacting with others through this platform a lot easier.
Take the Initiative to Reply
Social media engagement happens when someone visits your profile and leaves a comment on your posts. And since someone took the time to engage with your posts, on your part, also take the initiative to respond. Acknowledging the attention that you receive by replying will stimulate the engagement further.
Aside from commenting back, you can also like their comments. If they share your posts, that will boost your engagement even more. Don't forget to thank them as well for taking the time to visit your account. And encourage them to like and follow your page so they will be updated whenever you have a new post.
Use Content Generated by Consumers
Instead of creating content on your own, you can take advantage of the content that is contributed by other social media users. This includes product or service reviews, images, and videos. Take note that user-generated content should be given for free.
This type of content is other users' way of showing support to your brand. It is, in fact, one of the best ways to boost social media engagement that has the most impact.
It may seem impossible for new likers of your page to create this type of content for your brand. However, they may find out about your brand through the posts of other users.
New followers sharing or retweeting content about your business and adding their own opinion is a great way of boosting your engagement. Or they can mention your product or service and then use your official hashtag or tag you in their posts. This will both expand your network and build trust in your brand.
The best part about the content created by other users is they are completely free. They even encourage new followers to become potential customers and interact more with your social media posts.
Visit Newman Web Solutions to know more on how to grow your business through social media.
Be Straight to the Point
When creating content for your social media, make sure that they encourage those who can read it to engage with it. Or else, nobody will be interested to keep scrolling down your page.
Asking someone to caption your post, leave their favorite emojis, or answer a question are great examples. It makes your posts direct, interactive, and fun.
This type of engagement strategy will keep visitors from abandoning your page. This will also encourage users to interact more with your posts in the future.
Boosting social media engagement is also not limited to encouraging other users to like and comment on your posts. You should be creative enough to think of other ways, such as giving contests and giveaways.
More Social Media Engagement Strategies
Increase brand awareness using these tips. They may sound simple and obvious, but these strategies are actually very effective.
Optimize your social media pages and profiles. Keep in mind that every social media platform is different, and each requires a different approach. A Facebook page, for example, has to be optimized in a unique way than an Instagram account.
Use community pages to your advantage. Join groups that are relevant to your brand and engage with other community members. Doing so will help attract attention to your own profile. Plus, it's fun exchanging comments with others on community pages.
Again, different social media platforms require different strategies. So the best time to post on Facebook is not the same on Instagram. But some tools make scheduling a post possible, so it will not be hard to increase your social media engagement.
Boost Your Social Media Engagement with Us!
Building your social media presence is not only limited to attracting new followers. In fact, keeping your current followers is more challenging. It's either you keep them interested in your brand or they will unfollow you due to a lack of engagement and interaction. We are pretty sure that the latter is something you don't want to happen.
Our Atlanta digital marketing agency offers social media marketing services that will not only boost your social media presence but also drive more sales. With killer content that is created only for your business, there is no other way for your sales to go but up.
You have probably heard of social media engagement so many times. It may sound simple but it actually takes time to do it daily. Now take social media off your daily to-do list and give us a call. Our social media specialists will help you come up with content that your customers will love.