You might always find yourself looking for images online if you constantly blog for your website. And you might be wondering if you are doing it right or not. But have you heard about image SEO?
It's necessary to optimize the images that you choose for search engines to make sure that they are helping your search ranking. Regardless of what you are writing, your chosen image will give life to it. But not only that. Images also play an important role when it comes to search engine optimization.
Learn how to choose the right image and how to optimize it for the best results.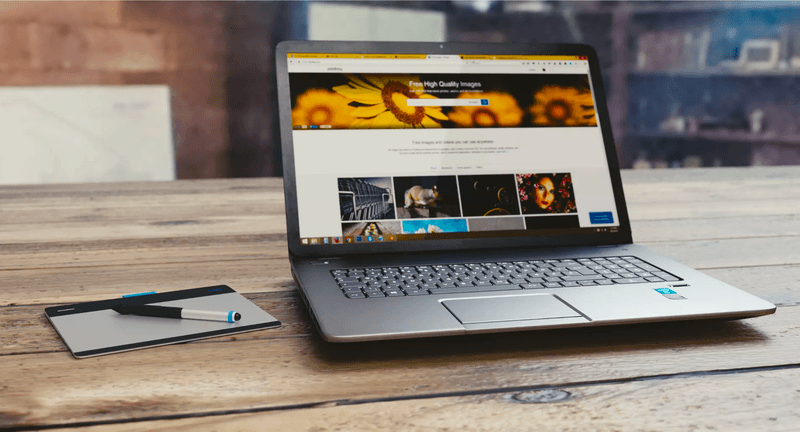 How to Choose the Right Image for Image SEO?
There are sites that offer free stock images. However, some of these photos clearly show that it is always better to use original pictures.
It's not that the quality of these images is bad, but they appear to be so unnatural. And nobody likes photos that are so "scripted." This goes to show that using an original photo that you took yourself is always a better idea.
Take a look at this particular page from Newman Web Solutions. They show real photos of their team members and not just some random guys holding a laptop that they found on the internet.
One of the best ways to know if your chosen photo will help your digital marketing strategy is if it is relevant. When doing image SEO, add your image at the top of the article or near the text where it is closely related.
If you are good at making graphics and illustrations, creating one for your article is always a better idea. But if you don't have an original image, there is no need to worry. There are still sites that offer unique images.
GIFs, on the other hand, seem to be a good alternative, but they take more time to load than images.
How to Do Image SEO?
Use images to your benefit and rank higher in search engines using these tips.
Add an Image .. Always
The use of an image in an article aids readers to better understand what you are trying to tell them. Nobody wants to keep scrolling down the page with more than a thousand words that are simply full texts. To keep your readers interested, adding an image will greatly help.
When we say add an image, we don't literally mean you can only use Instagrammable photos in your articles. Of course, you can use diagrams and charts to explain your data further through illustrations. The point of image SEO is not only to make your articles visually appealing but also to add value to your customer experience.
The use of images in an article also helps in driving more traffic to your website. Google keeps getting better at it that is why you need to utilize the use of an image the right way. And since you try to make your content more engaging through images, there is no point in not optimizing it according to search engines.
Since you came across this article, it is more likely that you need assistance in optimizing your images for search engines. Check out the digital marketing services of Newman Web Solutions and see how we can help you.
Use a Relevant File Name
Doing image SEO the right way starts by choosing the right file name. The goal is for search engines to get your image by its file name. And the secret here lies in using the focus keyword in the file name.
The filename of your image should start with the topic of your article or the subject of your photo.
Use the Right Format
There are a lot of image formats available, and JPEG and PNG are just one of them. You might get confused with these formats, so it's important to know the difference.
Choosing the format of your image actually depends on how you are going to use it and the kind of photo you are using. Here are the best recommendations.
For larger images, JPEG will give you the best result. Compared to smaller size images, larger photos in this format are a lot clearer. The colors are also of good quality.
PNG, on the other hand, is for images with a background that you want to preserve. It is best for images with a transparent background.
For icons and logos, you can use SVG. Photos in this format can be resized without the fear of reducing the image quality. If you have knowledge in using JavaScript and CSS, it will be easier to edit images in SVG format.
Whereas for photos with smaller file sizes, the best option is WebP. You can use Squoosh and similar tools to change your image into this format, and rest assured that your photos will still be of high quality.
Add an Alternative Text
Aside from the other elements of doing image SEO like adding a caption and making sure your image is responsive, adding alt text is one of the most important.
Alt text, which is also known as alternative text, is a short text that describes an image. If your photo is not viewable for some reason, the alt text will be helpful as it describes your image.
A well-written alternative text is a great SEO move as it makes your website more accessible and search engine friendly. The internet bots love those websites that are optimized for them.
Step Up the Game with Image SEO
As Google keeps updating its algorithm, it also keeps getting better at identifying whether or not you have used the right image. There is no way you can fool Google about it. The only way you can make search engines happy with your images is to make sure they help improve the experiences of your users.
If all the elements of an image SEO seem so complicated for you, the amazing people of Newman Web Solutions will gladly help you. Start by booking your free strategy session with our Atlanta Digital Marketing Agency so we can come up with the best marketing plan for your business.