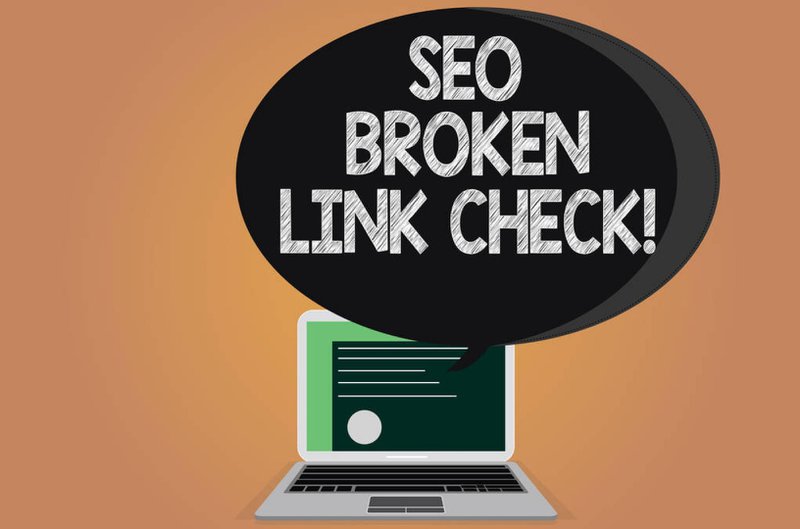 If you have been regularly searching on the web, there is a great possibility that you have experienced broken links. A broken link is a link found on any website that is "broken" and no longer working. And one of the most common reasons for a broken link is when the linked web page no longer exists. So here's how to fix broken links in WordPress.
It is very likely for links to break when certain posts on a website are no longer updated. So when site visitors try to open a broken link, they are redirected to a supposed to be a destination web page. But since it has already been removed, it gives them that error message instead. And that is not a good sign both for Search Engine Optimization and on matters regarding User Experience.
So let's get into the details on how to pay attention to these broken links.
How to Fix Broken Links in WordPress?
There are several tools that can help you find links that are no longer working on WordPress. Some of these tools also work on other website platforms. So make your website free of dead links by knowing how to use these tools.
WordPress Plugin
Make the most out of the many available plugins on WordPress. The Broken Link Checker plugin, in particular, will help you address this issue. It keeps track of dead links, both internal and external. You will then simply receive an email or a notification right within your dashboard to let you know of any broken link.
It's easy to have an overview of any possible dead link on your website using this broken link checker. All you have to do is go to the Link Checker under the Settings once this plugin is installed.
How to fix broken links in WordPress using this plugin will give you the option of receiving notifications via email or not. Nobody wants to miss being notified of any existing error on their website. But if you are not the type of person who checks his email regularly, then there is another option for you. And that is to disable the email notification and go for the dashboard notification instead.
You also have the freedom to choose how often you want this plugin to run a check on your website. It will then give you a list of the links that are broken wherein you can check the status of each link. This option makes it easier for you to find the problem URL and access each page. And aside from the dead links, it can also help you find errors on redirects and missing images.
It even has the option of editing the broken link right from the editor's page. This means you will no longer be redirected to a different page to fix any broken URL. You just mouse over and get access to the edit option. Just see to it that the new link works well with the rest of the website.
Google Search Console
If Google is the search engine that you have been trying to please, then why not use it in the first place to fix what needs to be fixed?
Have you heard about Google Search Console? If your website's SEO standing is one of your greatest concerns, then you have probably heard about it. And you can actually use it to find SEO mistakes within your website.
Speaking of SEO, the amazing team of Newman Web Solutions offers WordPress SEO services to help your website become more visible in search engines.
How to fix broken links in WordPress has been made easy through Google Search Console. You can now get SEO audits, receive metrics on user experience, and identify errors within your website. All you have to do is to signup for an account and connect it to your website. You can then login and explore the Coverage section to get a detailed analysis of any possible dead links.
Google Search Console will also give you a summary of your website's issues with search engine optimization. This includes 404 errors, redirect chains that can be considered bad, pages that Google can't index, and of course, broken links. You will sometimes be surprised when you check the Search Console's error counter.
However, unlike the WordPress plugin that was mentioned earlier, the Search Console doesn't allow quick access to the error details. It will require you to click on each error for you to know the problem. And that will take much of your time once you experience a massive amount of errors. Not to mention you still have to visit the corresponding page of each broken link.
Take Advantage of Our WordPress Services
Being in WordPress for so long means you have probably more pages to check for broken links. But checking each of these pages and finding the broken links manually is not the best thing to do. Besides, with the constantly developing technology that we have now, the availability of tools to look for and fix the dead links is beyond measure. However, if you don't have both the time and the skills to work on this stuff, then you need help from the right people.
Finding broken links on your website and fixing them may sound like an easy thing to do. But this is something that you need to do regularly and actively. To help you ease the burden and free some of your time, you may take advantage of our WordPress maintenance services.
The last thing you want to happen is getting feedback from users that they are being redirected to a page that no longer exists. Good thing Newman Web Solutions has already found the answer to this dilemma even before you experience it. We are, by the way, your one-stop solution for all things digital marketing, SEO, and web design.
Do you want to know how to fix broken links in WordPress? Then let us help you find the solution. Start growing your business by booking a free strategy session.