For any kind of home service business, becoming more visible on Google is the goal. But ranking higher on search engines in a particular area means more strategic effort is required. And it is even more challenging for businesses that don't target a specific address.
Unlike other types of businesses that provide services to all clients despite having one physical address, businesses that provide home services are site-specific. Meaning they serve their clients right at their homes. Businesses like these are having quite a hard time ranking on search engines.
So here's how local SEO can help businesses to show up on Google.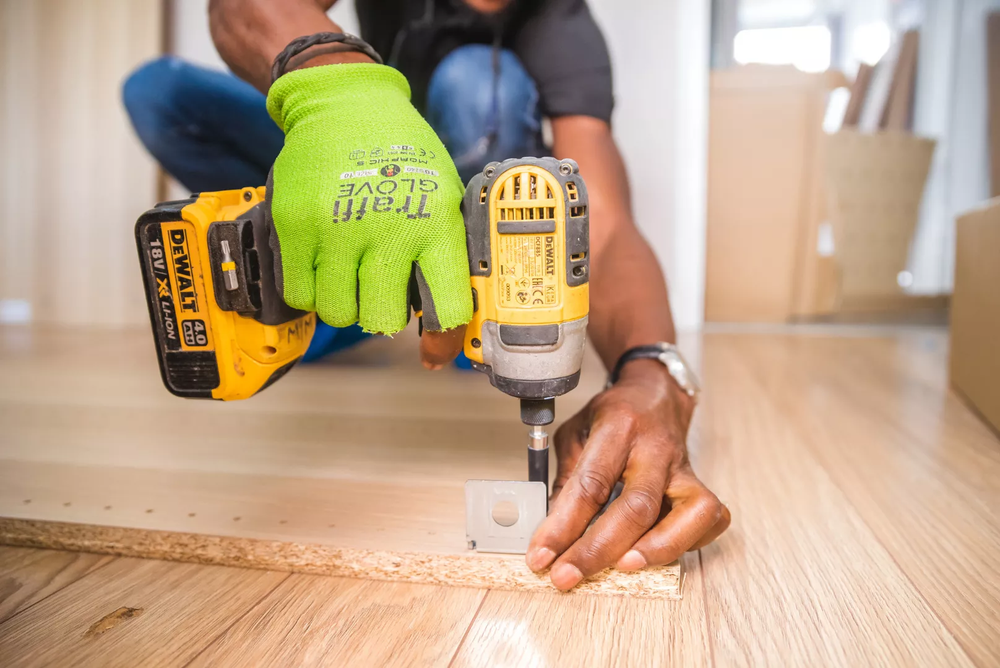 How Your Home Service Business Can Show Up on Google Local Search
Aside from your business website, one factor that affects your visibility on Google is your Google business listing. If you are having trouble getting found by local customers, you have to follow these proven strategies to gain more exposure online.
Signup for an Account with Google My Business
Google My Business is the easiest way to manage your business profile. So that people who search for a home service business and find you both on Google Search and Google Map will turn into new customers.
Making changes to your business profile is possible if you create an account in Google My Business. If you need help creating one, you may simply contact Newman Web Solutions.
Get Listed as a Service-Area Business
Listing your business on Google as a service-area business means you don't only serve clients at your business address. Instead, you serve them at their address. An example of this type of business is a commercial cleaning service.
A business with a retail location can be added as a hybrid business instead. This means that they do business both at their client's address and at its business address.
To list as a service-area business, click on the "Add service area" below the space where you can put your business address. But unless you are a hybrid business, adding both your physical address and service area is not necessary. You can also go to "Manage locations" if you have multiple locations to add. A maximum of 20 service areas can be added.
Optimize Your Business Profile
If you want your home service business to show up on Google local search, optimizing your Google business profile is the best thing to do. This requires both the time and the patience to fill out every section when you create an account.
Many businesses fail to provide the other necessary information except their business name and zip code. Doing so does not automatically make Google display your business for a particular area's search results.
Google finds empty listings not trustworthy or useful enough. These data are what they show to people who look for information online. Don't also forget to use location-specific keywords.
More Ways for Your Home Service Business to Be Visible on Google
Add Location-Specific Web Pages
Creating location-specific website pages is like creating a "service" page. But each page should be dedicated to a specific service area that you are targeting.
Each of your location-specific web pages should then be populated with content that is specific to your service area. So even if you don't have a physical business address in that area, your page will still show up in the local searches of that location.
Examples of content that you can add are the services that you have already done in that area. Describing what requires a solution and how you managed the situation is a great content idea.
You can also add photos of how you achieved the result. And you can never go wrong with testimonials from your clients in that particular area.
That is what you call local SEO.
Only Use Real Photos
When adding pictures of your services, make sure to only use real and specific photos of your home service business. As much as possible, refrain from using stock images.
When you add photos to your Google listing, use images that display your company logo. Other official photos that you can add are the pictures of your office or building, and your logo itself. Actual photos of your staff will also add authenticity to your website.
Engagement results in having more clients and more positive feedback. When potential clients visit your website, it is best for them to see the faces of those who will visit their homes. Such that it will be more likely for them to engage with your website and trust your services.
Make your photos specific according to each service that you provide and caption each photo with a description.
Take Advantage of Local Service Ads
Running local service ads is one of the best ways to show up on local searches. Instead of competing with keywords like the regular Google ads, local service ads bid based on services that are available within a particular zip code.
When you run an ad on Google, your site will show up at the top of the search results. When a potential client is using a mobile device, your ad will show as a tap-to-call. While a user on a desktop will be redirected to a page where they can request a free estimate or quotes.
One of the advantages of running an ad is to be labeled "Google Guaranteed" which makes your home improvement service business more trustworthy.
Help Your Home Service Business to Show Up on Google. Here's How.
Let us grow your business online and get found by local customers. Newman Web Solutions has a team of SEO experts who will help drive more customers to your website. Through website optimization and our reliable local SEO services, there's no reason for your business not to thrive.
Not having a qualified business address makes becoming visible to local searches more challenging when creating business listings. However, with the right help from the right people, you will surely achieve higher rankings in local search results. Book a call now if you want to rise above the competition.
More traffic means more calls and more sales. So drive more traffic to your home service business website with the help of the local SEO services of Newman Web Solutions.