Implementing construction marketing ideas can be a daunting task. Construction is a highly competitive industry, and everyone is vying for the same business. Not every customer will take notice of a construction company's marketing efforts.
And while there is no one-size-fits-all solution for marketing construction services, several core strategies are always worth considering. These construction marketing ideas will set you apart from the competition and help you get those potential customers to take notice. In addition, by employing these strategies tailored to the needs of your target market, you can increase your chances of success.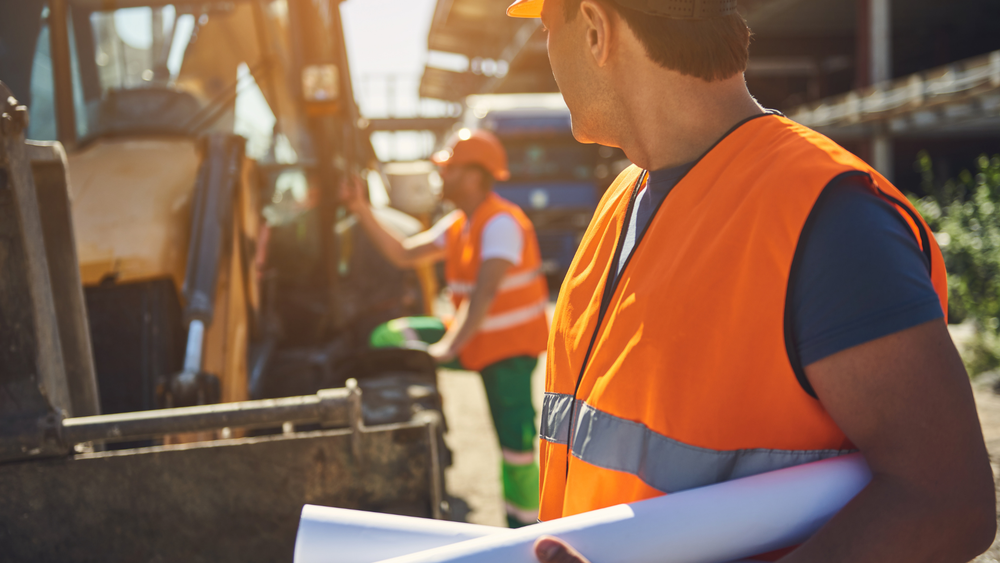 So whether you're just starting out or looking to take your business to the next level, consider implementing some or all of these 15 construction marketing ideas. The ideas aims are:
Targeting both consumers and companies.
Emphasizing the unique benefits of working with a construction company.
Leveraging online platforms to reach potential clients.
Idea #1: Account-Based Marketing
One way to market your construction services is through account-based marketing. Account-based marketing (ABM) is a strategic approach to selling that focuses on identifying and targeting key accounts. It then delivers a tailored customer experience to win more deals and increase revenue from those accounts.
Unlike other outbound lead generation techniques like cold calling, ABM starts by building a comprehensive account profile, including information about the company's size, business challenges, and buying process. Then, armed with this data, sales and marketing teams can develop targeted content, social media campaigns, and personalized calls or emails that resonate with their target customers.
Idea #2: Niche Marketing Strategy
One way to generate more business from your construction marketing efforts is to focus on niche markets. This means targeting a micro-market instead of a vast clientele base. Focus on targeting customers with specific needs or wants and provide them with products or services that meet those needs.
There are many ways to do this, but one example is targeted online advertising. You can target individuals based on their location, age group, interests, etc. This can help you reach a targeted audience likely to be interested in your products or services.
Another option is to hold events and workshops specifically designed for your target market. This can allow you to connect with potential customers in a more personalized and engaging way than traditional advertising.
Idea #3: Customer Retention Marketing
It's easy for businesses to focus on acquiring new customers. It can be expensive to receive a new customer, so it makes sense to put your resources there. However, businesses often forget about their previous customers and stop selling to them. In fact, it's more expensive to acquire a new customer than it is to sell additional products or services to an existing customer.
Retaining customers is essential because it costs less to keep an existing customer than to find a new one. In addition, satisfied customers are more likely to refer your business to their friends and family.
There are many ways to retain customers. For example, you can offer them discounts, special deals, or free products. You can also provide customer support and send periodic emails that update them on the latest changes or promotions. And you can interact with them on a personal level. This engagement will build trust between you and your target market, which will, in turn, lead them to take action (i.e., buy your product or service).
Idea #4: Pay-per-Click Advertising
Another one of the many great construction marketing ideas out there is pay-per-click advertising. This type of advertising allows you to pay for clicks on your website or ad banner and then receive a commission based on the number of people who click through to your site. This can be a quick and easy way to generate initial interest in your project and may just be the best option for projects with no online marketing experience.
Idea #5: Google My Business
Google My Business is a free platform offered by Google that enables business owners to create and manage a business listing on Google. In addition, the platform allows business owners to control how their business is displayed on Google, including the addition of photos, contact information, hours of operation, and more.
To add, Google My Business offers a variety of features that can help construction businesses connect with potential customers. For example, GMB includes the ability to claim and verify your business listing, create and manage customer reviews, and view insights about how customers are interacting with your business.
Idea #5: Social Media Marketing
Social media marketing is one of the most popular ways to connect with customers and build relationships. Sites such as Twitter, LinkedIn, and Instagram allow you to create a profile for your business and post updates about your construction project. You can also create blog posts or articles about the construction process, promote special deals or events, and even ask customers for feedback.
Idea #6: Integrated Marketing Partnerships
Business owners must embrace integrated marketing partnerships to survive and thrive in today's competitive construction market. You can pool your resources to create a comprehensive marketing strategy by collaborating with complementary businesses. Your goal is to reach more people, generate more leads, and ultimately sell more products or services.
Overall, creating and nurturing positive relationships with these business groups is essential to the success of any construction business.
Idea #7: Facebook Marketing
Facebook is an excellent platform for marketing because it's free to use, there are a lot of users, and it has an enormous reach. You can target your audience by using your Facebook profile's "interests" section or by creating custom ads that fit your business. You can also use Facebook to build relationships with potential customers and promote your company's products or services.
With Facebook, you can share updates about your company's activities and your customers' favorite topics with potential customers. You can also showcase your current and recently completed projects and construction news and trends that your clients may be interested in.
Idea #8: Website Marketing
Construction businesses can significantly benefit from website marketing. In addition, construction businesses should have a well-optimized website for search engines, as this will help potential customers find your business online.
Additionally, you can combine website marketing with other online advertising methods mentioned in this list to generate leads and visitors to your website. As a result, construction businesses can reach more potential customers and increase sales by using website marketing techniques.
Idea #9: Regularly Publish Articles
Regularly publishing articles on your website can help promote your business to potential customers. By writing informative pieces that outline your company's work and benefits, you can ensure that potential customers will seek out your construction services.
Additionally, by regularly publishing articles, you can demonstrate to current and potential customers that you are keeping updated on the latest industry trends and developments.
Idea #10: Multichannel Marketing
There is no doubt that multichannel marketing is one of the most effective ways to reach customers today. By using multiple channels, you can connect with potential customers in a more personal and engaging way.
One of the most significant benefits of multichannel marketing is that it can track your customer's behavior across all channels. This information can help you identify which marketing channels work best for your business and which ones need additional attention.
Overall, multichannel marketing is a powerful tool to help your business grow and thrive. By using various marketing strategies, you can reach more customers and create a stronger relationship with them.
Idea #11: Get Genuine Client Reviews
One way to generate more business is by soliciting positive reviews from past clients. This can be done in various ways. Some of which include setting up a review request form on your website or sending out personalized thank you cards after each project is completed. Having genuine reviews will show potential customers that you are a credible and reliable business and may lead to new business opportunities.
Idea #12: SMS Marketing
SMS marketing is a great way to reach out to potential customers when they are most likely to be receptive. By sending a text message with relevant information, you can prompt them to action and increase your conversion chances.
For example, if you're selling construction supplies, you could send a text message promoting your latest sale. You can also offer free shipping on orders over $50.
By using SMS marketing automations, you can ensure that your messages are received and processed quickly, which will help increase your response rate.
Idea #13: Participate in Expos and Social Events
Participating in expos and social events can help you build relationships with potential customers. These events allow you to showcase your construction business and meet potential customers in an informal setting. By doing this, you can build trust and credibility before selling your services. You can also build stronger relationships that could lead to business opportunities.
Idea #14: Email Marketing
Email marketing is a great way to reach out to potential customers and keep them updated on your latest construction projects. By emailing customers regularly, you can provide them with important information and keep them updated on your progress. You can also use email marketing to drive leads and sales.
Idea #15: Construction CRM Technology
Looking to keep your construction marketing efforts on track and organized? Consider investing in construction CRM technology to help you manage customer data, track project progress, and more. These systems can be expensive, but they can also save you time and money in the long run.
Need Help With Construction Marketing Ideas?
This article outlined some great marketing ideas for construction companies. If you're looking for a way to increase leads and get your business in front of more potential customers, contact us to discuss a marketing campaign or two that will work for you!