We've all heard the saying "time is money" and for many business owners, there's no more valuable commodity than time therefore check out these time saving marketing automation ideas. With so much happening in the world of marketing, it can be difficult to keep pace with everything that needs to get done on a daily basis. Fortunately, there are some tasks you can automate that will save you time while also helping your business grow. In this blog post, I'll cover how to use marketing automation to free up more time and help your business grow!
Why Should You Automate?
Have you ever wanted to take a break from the monotony of running your business? Eliminating mundane tasks can be very mentally draining. Rather than spending hours on tedious, time-consuming tasks like updating social media statuses, why not pay someone else who will do it for you instead?
It may seem like an oxymoron, but you can provide individualized experiences to your customers without having to do so one by one. A personalized message that fits the unique needs of your customers is one key to conversion.
In turn, the benefits of marketing automation allows companies to increase their chances of increasing conversions by creating and distributing messages based on customer behavior and behavior patterns.
Automation Ideas for Your Social Media
Social media marketing may seem like a great way to engage with your audience, but a lot of the time it's just a time-sink and a place for people to see what you've made instead of what you're selling. You need to engage with your audience on social media if you want your business to grow. Fortunately, there are a lot of things you can automate to help you do that.
When you are planning an advertising campaign through Facebook, you can schedule multiple posts to be used, based on different demographic groups, at various times during the day.
With so many different Twitter automation software programs, you can keep your social media marketing on track! There are tons of features and settings to help with automated tasks. Automating your social media marketing can be a lifesaver – but you need to know what kind of software is best for your needs. Easily automate the management tasks on all of your accounts with just one click, or set up individual profiles and schedules tailored to each account's specific goals — it really depends on how much work in advance you want/need!
There are plenty of ways to automate some parts of your social media accounts, but before making any decisions I recommend reading up on what types will work best for which platform (Facebook, Twitter, Instagram) as well as understanding exactly where they should be utilized.
Automation Ideas For Your Email Marketing
Like most business owners, email is the most common form of communication in my business. I receive thousands of emails every single day and it is critical to keep my inbox under control. Fortunately, there are plenty of ways you can automate your email marketing and have an automated follow up campaign that will help keep your business top of mind for your target audience. For starters, you have the option of having a work email address you automatically reply to whenever someone emails you. This email address can act as an automatic "reply all" or help you send out something to your list even if you don't have time to respond to each individual message. To set this up on a routine basis, you'll need to acquire a tool like Active Campaign.
Automate Ideas For Your Content Marketing
A common reason people create content is to build authority and build relationships with your audience. If you're creating regular content for your blog, there are a few things you can automate to help take some of the work off of your plate.
Automation works by automating the creation, distribution, and management of content through certain tools that will generate better, faster, and more efficient results. It means automating the entire Content Marketing process without human involvement. A few things to help with content automation are.
Automate your blog posts: WordPress allows you to schedule blog posts so that they go live at specific times. It works pretty much like any other social media management platform; you can set a default time and date that the post should be published.
A drip marketing campaign is one way of using an email autoresponder system that has marketers and bloggers send out a series of mass emails to subscribers over time. This is a form of content automation as you create all those emails, meaning you build a funnel, and then you set up a predefined set of settings. Upon subscribing to the email list, the subscriber starts getting the emails on a pre-determined schedule.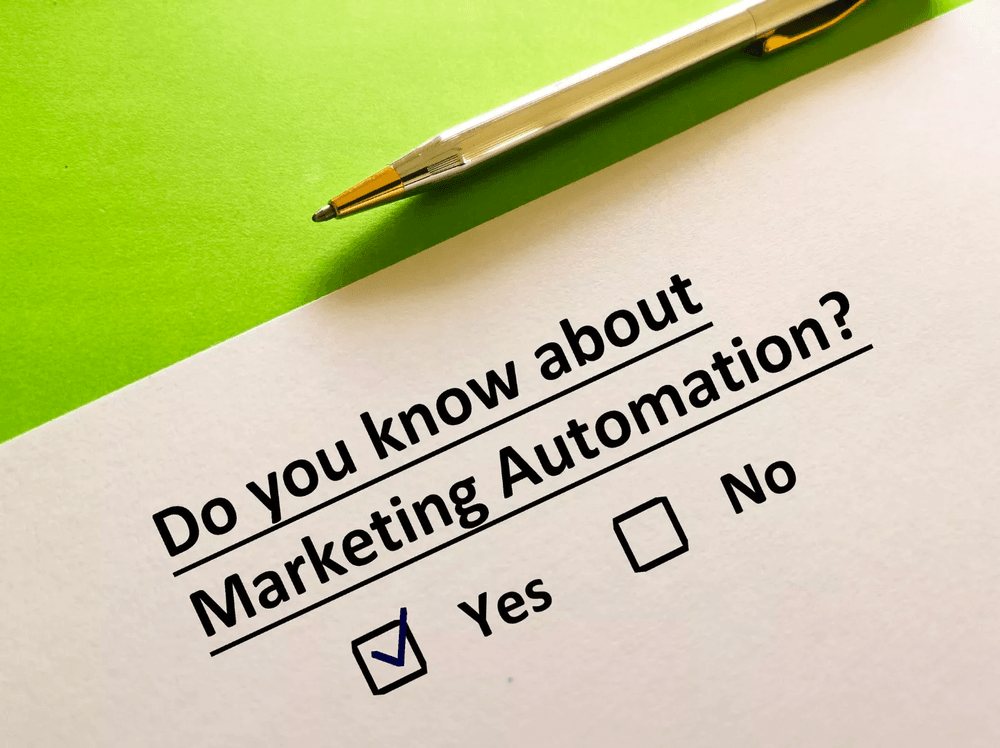 Automate Your Lead Generation
Here are some ways you can use email to create an automated lead generation machine for your company:
Provide a lead capture form on your website. Give visitors the option of downloading a free e-book, webinar or pdf in exchange for their contact information. Then you can use an email marketing system to automate the process of following up with them over the coming weeks. 
Attendees to trade shows and webinars can be qualified as prospects. Use a marketing automation tool to send a series of emails to a group you hosted as a follow-up to the event. A survey or poll can also be sent to the attendees to find out their level of interest in your services.
Create a free online training program – Regardless of what you sell, you have insights and knowledge that could benefit your prospects and clients. Package it as an online training program that is free. Develop a series of email messages each with a tip or idea. Schedule each one to go out on a daily basis. Next, you can offer this free course on your website and allow visitors to sign up by providing their contact information. You can automatically send them one piece of content each day over the next few days, and then ask them if they want to schedule a call at the end.
Automate Your Customer Service
Nowadays, companies can't avoid having a customer service department. In fact, customer service is something every business needs to ensure they're providing customers with the best customer service. However, time is usually spent answering support queries. If your team works well together, then chances are you have a pretty good customer service department. However, as you can imagine, dealing with customers 24/7 means they need some extra help. This is where automation comes in. By automating customer service for your company you can save considerable time and pay more attention to those issues that are more vital for your business.
Conclusion
Marketing automation has become so much more popular in recent years. Marketers need to take advantage of these marketing automation ideas and great lead generation tools and platforms that are available to help them manage their leads, perform marketing activities, and communicate with customers. There's no better time to automate any marketing your business does so you can spend more time planning and improving your marketing strategy. What are you doing to help maximize your marketing efforts and cut time? Learn more about our automated business solutions by contacting us.