The majority of small businesses are not aware of how important basic SEO is for digital marketing.
SEO is an essential tool for getting targeted traffic to a business's website. Getting the right people to visit a site results in leads and sales, which are the lifeblood of any business.
Businesses that use basic SEO can gain a place on Google's first page of results, beating out their competition.
One of the purposes of a search engine like Google is to provide the most relevant results. By using machine learning technology, the search engine can predict online searches and push the most relevant sites to the top of the results.
With Google, you can make a favorable impression on users in your niche and start building a relationship.
Would you like to know how SEO works, but aren't sure how? Listed below are some SEO basics:
Improve Your Website
In order for your site to appear most prominently in Google search results, it should meet the following technical requirements:
A. Load Time
There is nothing worse than a slow-loading website. Why would you want to create a negative impression and end up losing out on rankings because of it? Your website has to load quickly on desktops, as well as on mobile devices. It is recommended that the site load time is less than 2 seconds.
B. Compatible with mobile devices
Mobile devices have become the most popular means of accessing the web. Mobile devices account for almost half of all website traffic.
Users can access the same information and experience on their smartphone or tablet with a mobile-friendly website. The responsive design of your website ensures that it works well across multiple devices and browsers.
C. Architecture of the website
It is better to have a clearly defined structure for your website, which will make it easier for the user to navigate. A site should order its pages according to importance.
Ensure that your website links work and lead to the correct pages. Make use of internal linking within your website so that similar content can be connected.
Users find it easier to navigate between related pieces of content with internal links.
D. Optimizing Keywords
In order for a site to truly reflect a niche, it must be optimized for search terms. The content of a website, a meta title, a meta description, its URL, and headings should all provide targeted search terms.
Tools that are helpful
SEMrush: check for technical issues on your site
Schema.org: implement structured data in your website's code
Google PageSpeed Insights: improve your site's loading speed using this tool 
Rank Math Plugin: Optimization of site content
Google Search Console: for analyzing a site's performance
Mobile Friendly Test – Test your site for mobile usage
E. Schema – Structured Data
Structured data helps search engines qualify a site's pages. The search engines can better understand the content on your site if it is in their language.
The addition of structured data makes it easier to classify your site pages into different categories, such as an article, event, product, business, and organization.
Increase Local Visibility Using Basic SEO Techniques
You should consider local SEO if you run a restaurant, a spa, or a retail store that services a local area. Here are some quick tips:
Ensure that your business address is listed on Google My Business. If you need help, check out our Google My Business management services. Place a map from the profile on the contact page of your site. It is important to encourage your customers to leave reviews – do not neglect to respond to negative reviews.
Create content that addresses local search queries and optimize the site for local search terms.
Structured data can be used to showcase your business as a 'local business'.
You should publish contact information including the address and phone number of your business on your website.
Take advantage of this guide to optimize your business locations for local SEO so you never miss a customer.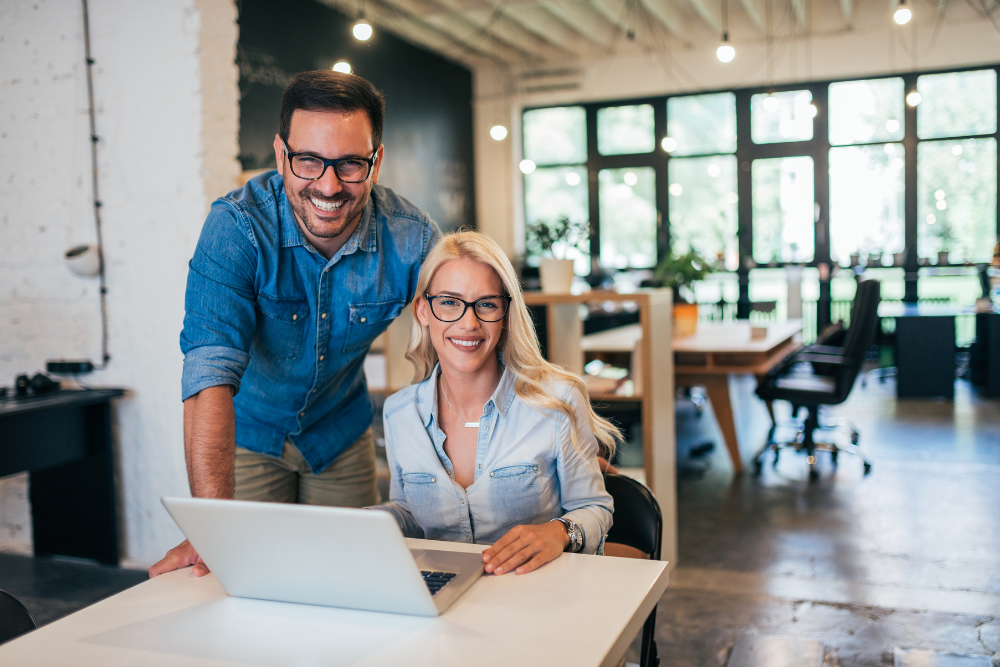 Create Unique and Valuable Content
Thousands of queries are typed into the Google search bar every day by your target audience. Your blog posts, infographics, and videos can provide answers to these queries.
Visitors stay on sites longer when the content is useful and engaging. It is popular for social media users to share helpful content with their followers.
Content that gets a thumbs-up from a user also gets a positive signal from Google.
Content and pages are pushed up according to audience preferences by the search engine. In terms of SEO, visitors who spend more time on the site, have a lower bounce rate, and share more on social media.
The following tools are helpful
Grammarly: to check grammatical errors in your content
Canva: to design images and infographics for blog posts
Google Trends: Check out content trending in your niche
Google Analytics: Monitor content performance, bounce rate, and time on site
Link Building
Sites with deep expertise tend to rank higher in Google Search. Furthermore, you can use high authority links to display your knowledge along with user-friendly content. Which sites in your niche should you link to?
Link building can be accomplished by creating some groundbreaking content. Good sites seek out content that is relevant to their audience. An infographic, a video, or a report are all examples of such content.
Write to webmasters telling them how linking to your content will benefit their readers if you think your content is valuable.
Guest blogging is another way to earn quality links. Consider submitting quality guest articles to niche sites with high authority.
Understanding the site's guest posting guidelines is a good place to start, then pitching fresh-new ideas. You should target sites that have a higher domain authority than your own.
Back-linking is a powerful strategy for expanding your company's reach, driving traffic to your website, and improving rankings.
Backlinks and mentions from local publications are helpful for local businesses.
Helpful tools
Moz: Check a website's domain authority
SEMrush: Analyze competitor backlinks
UpLead: Create prospecting lists free of bad-fit buyers and low-qualified leads
Let's get started
Search engines are used every day by most people to find answers to several questions. Search engine optimization provides small businesses with a means to engage with online users.
It may take some time for the strategy to deliver results, but they can be highly rewarding when they do. Ranking for a bunch of niche keywords will bring you regular website visitors and conversions. If you need help in finding someone to help your small business with SEO, be sure to check out our article on how to choose a local SEO Atlanta agency.
Contact Newman Web Solutions fo a free SEO strategy session today.